Content Optimization — Tyson Stockton & Jordan Koene // Previsible
PreVisible Co-Founders, Tyson Stockton and Jordan Koene, guest host SEO Education Week and dive into content. Content optimization can quickly become a tricky process when handled incorrectly. Especially when trying to assess what to keep, delete, and update. Today, Jordan and Tyson discuss content optimization.
About the speaker
Jordan Koene
previsible.io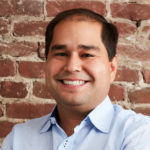 Part 5

Content Optimization — Tyson Stockton & Jordan Koene // Previsible
Show Notes
01:30

Content management and crawl scarcity

Google recently announced that they may start limiting the crawl bandwidth given to certain websites. So, content management going forward is going to be very critical.

03:48

Optimizing existing content

You must assess your contents performance and map it to internal value for the company. These indicators will guide you through the process of deciding to keep, delete or update content.

05:34

Identifying whether content should be updated, removed, or remain unchanged

Use data from your content inventory to identify where improvements need to be done on your site. Evaluate content every three months to check on performance and needed adjustments.

09:31

Content optimization dos and don'ts

When it comes to optimizations, its best to break them down and do them monthly. Revisit original content briefs for pieces of content to move quickly and more efficiently.

12:29

The benefits for extending and updating content on the page

Extending content to rank for more keywords is a quick win for long-form content players. Content should be revisited to assess whether they still fall in line with business objectives.
Quotes
"The way we manage content today is only in one direction and that direction is more. Optimization becomes an important topic for us in a world where crawl scarcity might become a real problem." -Jordan Koene, Co-Founder, PreVisible

"What you created in the past may not be time relevant. But, it could be one of the easiest ways to drive more incremental traffic, if that content is not performing." -Tyson Stockton, Co-Founder, PreVisible

"You will get in trouble if you delete a bunch of content based on performance. Essentially you are either keeping a piece of content the same, deleting it from your site, or you're updating it." -Jordan Koene, Co-Founder, PreVisible

"When looking at your content inventory, you are going to identify categories or specific content types that allow you to narrow in and make improvements in specific areas of your site." -Jordan Koene, Co-Founder, PreVisible

"It's really helpful to reevaluate content every three months, and then identify whether that content is living up to the search demand of the keywords that are targeting and ranking on it." -Tyson Stockton, Co-Founder, PreVisible

"Avoid throwing something into the keep pocket just because it's performing well. Sometimes you could make justifications for high performing content that also has a value of being updated." -Tyson Stockton, Co-Founder, PreVisible

"Optimizing content is partly about getting ahead of it. Have a calendar of what pages you're going to address a month ahead, address 'em and have your plan for your next month." -Jordan Koene, Co-Founder, PreVisible

"Content doesn't live in a vacuum of just keyword density. It has to have a user value. There are many tools that can help you evaluate if a piece of content is hitting user experience metrics." -Jordan Koene, Co-Founder, PreVisible

"Even if you're only adding 200 words, by extending content, theres an opportunity to increase the breadth of keywords that the content's ranking on." -Tyson Stockton, Co-Founder, PreVisible
Part 5

Content Optimization — Tyson Stockton & Jordan Koene // Previsible