CWVs is actually performance — Ryland Bacorn // Realtor.com
Ryland Bacorn, Principal Product Manager of SEO at Realtor.com, discusses Core Web Vitals and performance. When you've optimized for Core Web Vitals, you're not only helping your website gain more recognition in the SERPs, but you're also providing your audience with a seamless browsing experience. But, what is our role as SEOs in diagnosing and articulating Core Web Vitals issues to dev and engineering teams? Today, Ryland looks into how Core Web Vitals is actually performance.
About the speaker
Ryland Bacorn
Realtor.com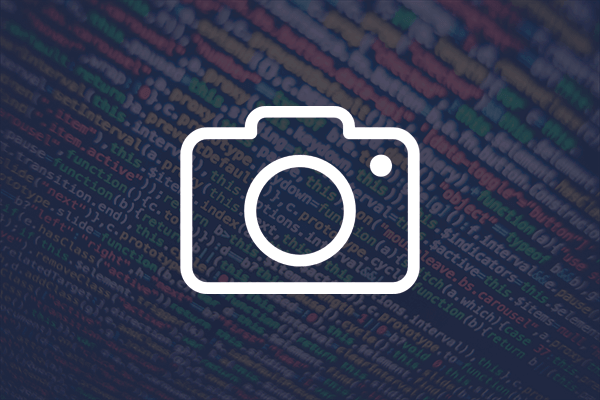 Part 1

CWVs is actually performance — Ryland Bacorn // Realtor.com
Show Notes
02:06

Core Web Vitals and performance

Core Web Vitals are essentially performance factors and are crucial to a business success online. Moreover, since Google has been using the three Core Web Vitals as ranking factors, interest in fixing Core Web Vitals has increased.

03:29

Improving your companys overall performance with Core Web Vitals

Ultimately, youre trying to create a better experience for your users by improving your websites performance. So, in addition to your Core Web Vitals data points, a lot of work can be done throughout the landscape of your company to impact overall performance.

06:06

Diagnosing and articulating Core Web Vitals issues

SEOs should be able to generate a page speed insights report and identify opportunities to pass on to the engineering team. Then, its about executing, measuring the impact, repeating, and understanding that results wont be immediate.

07:55

Core Web Vitals impact on ranking

If youre doing everything else perfectly, but your Core Web Vitals arent up to par, your rankings arent likely to be heavily affected. On the other hand, if your site is slow for a particular feature, even with perfect Core Web Vitals, performance issues will still be present.

10:06

Best practices for creating Core Web Vitals tickets

SEOs must establish good relationships with engineers and provide them with the information they need to fulfill requests. So, when creating tickets for engineers, its best to reduce ambiguity by providing a good overview and supporting links.

13:07

Reducing levels of ambiguity in SEO tickets

In order for developers to understand and meet our ticket specifications, our requests must be refined and constraints must clearly be defined. That way, the dev team will have clear indications of start and stop points.

16:38

Tools to evaluate the user experience on your website

In addition to Google Search Consoles Core Web Vitals data, page speed insights, and webpagetest.org are good resources for this evaluation. Having additional tools outside Google Search Console can help you see a broad overview and identify problems earlier.
Quotes
"In 2006, Amazons study found that every 100 milliseconds added to a page load cost them 1% sales. Fast forward to today and that's billions of dollars." -Ryland Bacorn, SEO PM, Realtor.com

"When you're on your campaign to improve Core Web Vitals, sometimes you're not going to see immediate results, but it doesn't mean you should stop pursuing those performance enhancements." -Ryland Bacorn, SEO PM, Realtor.com

"In most SEO scenarios, it's super easy to work your SEO and lose rankings quickly. With Core Web Vitals, it's just three components to an ever-growing list of search signals." -Ryland Bacorn, SEO PM, Realtor.com

"I think it's the responsibility of an SEO to be able to at least execute a page speed insights report and dig into the opportunities that come out of that report to understand what those things mean." -Ryland Bacorn, SEO PM, Realtor.com

"Ideally, a good ticket is something you don't get a lot of questions back on. You're supplying whoever is responsible for getting that through to the sprint with enough information to fulfill whatever the request is." -Ryland Bacorn, SEO PM, Realtor.com

"If you have things set up in a way that's measuring real user metrics on your site using various data tools, you can see things happen in real-time for users before theyre captured by Google." -Ryland Bacorn, SEO PM, Realtor.com
Part 1

CWVs is actually performance — Ryland Bacorn // Realtor.com
Up Next:
Part 1

CWVs is actually performance — Ryland Bacorn // Realtor.com

Ryland Bacorn, Principal Product Manager of SEO at Realtor.com, discusses Core Web Vitals and performance. When you've optimized for Core Web Vitals, you're not only helping your website gain more recognition in the SERPs, but you're also providing your audience with a seamless browsing experience. But, what is our role as SEOs in diagnosing and articulating Core Web Vitals issues to dev and engineering teams? Today, Ryland looks into how Core Web Vitals is actually performance.

Part 2

How enterprise SEO varies by industry — Ryland Bacorn // Realtor.com

Ryland Bacorn, Principal Product Manager of SEO at Realtor.com, discusses enterprise SEO. Traditionally, most SEO teams operated within marketing teams, and this is still an ideal structure for smaller websites. However, when it comes to SEO for large websites like those in the eCommerce or travel industry, it's important to be in the product org in order to get big-impact SEO fixes deployed. Today, Ryland looks into how enterprise SEO varies by industry.

Play Podcast