Getting stakeholders buy-in — Jarrett Weathersby // Hewlett Packard Enterprise
Jarrett Weathersby, Global SEO Manager at Hewlett Packard Enterprise, talks about the challenges and opportunities within effective enterprise SEO management. In the dynamic world of enterprise SEO, securing stakeholder buy-in is not just about keywords and rankings; it's about aligning with the core business objectives. You need to speak the language of revenue growth, market share expansion, and brand authority to showcase the impact of SEO on the organization's bottom line. Today, Jarrett discusses getting stakeholder buy-in in SEO
About the speaker
Jarrett Weathersby
Hewlett Packard Enterprise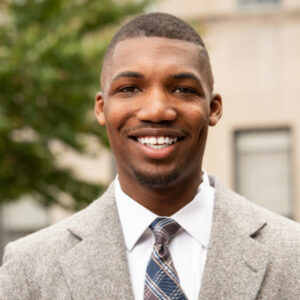 Part 1

Getting stakeholders buy-in — Jarrett Weathersby // Hewlett Packard Enterprise
Show Notes
02:03

HPEs approach to SEO

HPE adopts a global approach in SEO, initially targeting its main US user base and expanding to other countries. SEO is crucial for showcasing HPE's edge-to-cloud solutions, bridging knowledge gaps, and attracting prospective customers to their product offerings.

03:43

The importance of SEO when dealing with enterprise to enterprise transactions

SEO is crucial for customizing solutions for businesses with substantial budgets and quickly establishing trust by showcasing direct benefits. It efficiently guides potential clients toward informed purchasing decisions through tailored solutions and direct value propositions.

05:40

Navigating stakeholder engagement in enterprise SEO

These stakeholders include product leads, PMs, and program managers responsible for paid, TV, programmatic, etc. Its crucial to speak their language by showcasing the efficiency of organic search, ROI, traffic, and KPIs to gain buy-in and support for SEO initiatives.

07:48

Tools and mechanisms to effectively communicate the value of SEO to stakeholders

It boils down to understanding what they define as a KPI and leveraging tools like Teams for concise communication. By linking SEO efforts to tangible business outcomes like add-to-carts, you can capture stakeholder attention and develop a more impactful SEO strategy.

11:00

Securing buy in from stakeholders and advancing the SEO process

Encourage engagement by presenting targeted data that prompts questions and relates SEO's value to their products. As they ask more questions, refine the approach, showcase relevant case studies, and focus on scaling the successful SEO processes to their particular needs.

13:09

Leveraging SEO data, insights, and reporting to encourage stakeholder buy in

HPE uses dashboards to track metrics, but as the dashboards grow larger, organic search insights can get overlooked. To enhance stakeholder buy-in, Jarrett creates dedicated dashboards from the same datasets, ensuring that organic search is prominently displayed.

15:29

Transitioning from an agency to an enterprise in house SEO role

Jarrett's agency instilled a keen understanding of business cycles, seasonality, and managing stakeholder expectations. Understanding that results on a larger domain require more nuanced approaches contributes to his effective management of SEO expectations in an enterprise context.
Quotes
"Typically, when we do something with organic, we try to focus on 50% to 60% of the keywords being non-branded."- Jarrett Weathersby

"When you're dealing with an enterprise with large budgets they're going to spend month over month, or signing one-year contracts, you definitely want to tailor a specific solution to those individuals or businesses." - Jarrett Weathersby

"Understanding and speaking the stakeholders' language is a crucial part of SEO if you are going into medium to enterprise-sized businesses." - Jarrett Weathersby

"If you can find a way to link organic search traffic to conversion points such as an add to cart, chatbot, or an email, that can easily perk up the ears of a stakeholder to see what else that SEO can offer." - Jarrett Weathersby

"If you put a certain goal in place, it's definitely better to under-promise and over-deliver, rather than to shoot for the pie in the sky." - Jarrett Weathersby

"Managing expectations is probably one of the crucial parts of segueing into enterprise-style, SEO." - Jarrett Weathersby
Part 1

Getting stakeholders buy-in — Jarrett Weathersby // Hewlett Packard Enterprise
Up Next:
Part 1

Getting stakeholders buy-in — Jarrett Weathersby // Hewlett Packard Enterprise

Jarrett Weathersby, Global SEO Manager at Hewlett Packard Enterprise, talks about the challenges and opportunities within effective enterprise SEO management. In the dynamic world of enterprise SEO, securing stakeholder buy-in is not just about keywords and rankings; it's about aligning with the core business objectives. You need to speak the language of revenue growth, market share expansion, and brand authority to showcase the impact of SEO on the organization's bottom line. Today, Jarrett discusses getting stakeholder buy-in in SEO

Part 2

Optimizing SEO process — Jarrett Weathersby // Hewlett Packard Enterprise

Jarrett Weathersby, Global SEO Manager at Hewlett Packard Enterprise, talks about the challenges and opportunities within effective enterprise SEO management. At the enterprise level, optimizing the SEO process is a multifaceted endeavor that requires careful prioritization, aligning expectations and a strategic approach to technical execution. However, external factors such as Google core updates can impact performance, but it's our responsibility to communicate and set realistic expectations with stakeholders. Today, Jarrett discusses optimizing the SEO process at an enterprise level.

Play Podcast