How Google Link Spam is affecting listeners — Brie Moreau // White Light Digital Marketing
Brie Moreau, Director at White Light Digital Marketing (WLDM), dives into the topic of backlinks. The link spam update in 2021 was an effort by Google to improve the quality of search results by targeting websites that use spammy and manipulative tactics to get more backlinks. As a result, it's now more important than ever for website owners to focus on building high-quality, relevant backlinks through legitimate means. Today, Brie discusses how the world of backlinks is evolving.
About the speaker
Brie Moreau
White Light Digital Marketing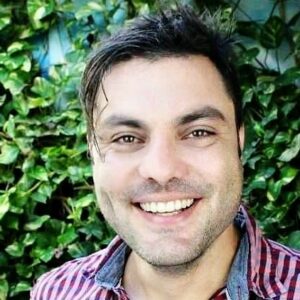 Part 1

How Google Link Spam is affecting listeners — Brie Moreau // White Light Digital Marketing
Show Notes
02:12

The state of backlinking in SEO today

For a long time, Google had been aware of all the manipulation happening with backlinks in terms of PBNs, databases, and backlinking agencies. However, the link spam update in 2021 caused a major shift where backlinking budgets were deferred to Google ads.

08:18

Recent changes within the backlinking space

Since Googles link spam update, traditional tactics such as private blog networks and link spamming no longer work. Instead, backlinking requires a more targeted approach, focusing on getting links from authoritative and niche domains for your topic.

16:33

The limitations of database driven and private blog network links in SEO

Private blog networks and similar tactics are still in use and still work to an extent. However, there is a point at which they trigger the search engine algorithm and result in negative consequences for a website's ranking as theyre basically not real links.

17:39

The viability of PBN links in todays context

Entrepreneurs often start with an expired relevant domain, blast it with PBN links, then replace them with genuine links once the site gains traction. But the strategy is getting harder to use as the ratio of guest posts to HARO, PR, and branded links needs to fit within a certain metric.

20:24

Targeted outreach for high quality links in competitive niches

Rather than buying guest posts, WLDMs approach involves focusing on specific pages and keywords with high page volume and relevance to the niche. By taking a targeted approach, you can acquire high-quality links that generate significant traffic for competitive keywords.

23:20

Setting client expectations when embarking on a backlinking campaign

To set expectations, WLDM sits down with clients to discuss their budget and goals, and then selects target pages to focus on. They recommend optimizing these pages before building backlinks to them, as many clients have been ill-informed or have targeted the wrong pages.
Quotes
"In terms of the state of backlinking in SEO, there's been an apocalypse coming for a very long time, it just hadn't hit until 2021." -Brie Moreau, Director, WLDM

"We have a team of 70 in our agency, and we have 40 backlinkers in the company. And that's growing. And it takes us basically six people to build a backlink." -Brie Moreau, Director, WLDM

"It's a really laborious process, in between six to 10 hours, to build one single backlink." -Brie Moreau, Director, WLDM

"If you go out and just build only database and PBN links, sure it might rank for a while, but basically, it will just trigger the algorithm at some point." -Brie Moreau, Director, WLDM

"The difference between us and most link-building agencies is that we're not there to sell links. Were there to do SEO and build links. So, were aligned with clients in generating revenue to keep us employed." -Brie Moreau, Director, WLDM

"Our minimum retainer size is $1500 a month. And if we're doing that, we'll probably just target two pages." -Brie Moreau, Director, WLDM
Part 1

How Google Link Spam is affecting listeners — Brie Moreau // White Light Digital Marketing
Up Next:
Part 1

How Google Link Spam is affecting listeners — Brie Moreau // White Light Digital Marketing

Brie Moreau, Director at White Light Digital Marketing (WLDM), dives into the topic of backlinks. The link spam update in 2021 was an effort by Google to improve the quality of search results by targeting websites that use spammy and manipulative tactics to get more backlinks. As a result, it's now more important than ever for website owners to focus on building high-quality, relevant backlinks through legitimate means. Today, Brie discusses how the world of backlinks is evolving.

Part 2

Beating the Google Link Spam update — Brie Moreau // White Light Digital Marketing

Brie Moreau, Director at White Light Digital Marketing (WLDM), explores beating the Google link spam update. In the past, website owners could simply purchase or exchange links with other sites, regardless of their relevance or quality, in order to improve their search rankings. However, search engines are now able to detect and penalize such manipulative practices, and are placing greater emphasis on natural, high-quality backlinks earned through content creation, outreach, and relationship-building. Today, Brie discusses a more sustainable approach to backlinking efforts in SEO.

Play Podcast