About the speaker
Jordan Koene
Searchmetrics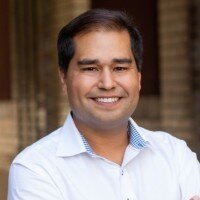 Part 1

Impact of Core Web Vitals Rollout — Jordan Koene // Searchmetrics
Show Notes
01:23

What happened with the core web vitals rollout

After many months of anticipation from the SEO community, the core web vitals rollout is finally here. The rollout is still currently underway, as Google releases the update in stages.

02:56

The strategy behind Googles release of core web vitals

Google follows the same strategy for each of its updates. Theres a big announcement, followed by a little delay, and then the update starts to roll out.

04:22

Where we are right now with the core web vitals update

The core web vitals update is expected to last until the end of August. Were in the stage, currently, where Google is deciding on valuable ranking factors based on data so far.

06:23

Ranking factors

Should you be focusing on content or on the technical side of things? Its still too early to say at this stage as the jury is still out on ranking factors.

08:36

The impact of the core web vitals update so far

Large, fast e-Commerce sites have been ranking well so far. Spotify has also seen a boost in position against lyric sites. But such analyses should be done on a case-by-case level.

10:11

How to approach SEO right now

With updates happening both on the technical and content site, it can be very difficult to decide where to focus. Content is what will get you to rank but the technical side will be the tie-breaker.
Quotes
"Google had some delays in getting core web vitals rolled out. They weren't quite ready to push something that hasn't been adopted by the community." - Jordan Koene, SEO Strategist & Advisor, Searchmetrics

"These changes impact websites trying to gain traffic and rankings within Google, but also they impact how we strategize, prioritize, deal with things on our web." - Jordan Koene, SEO Strategist & Advisor, Searchmetrics

"Ultimately Google is struggling with, how do we make a decision on what is an actual rank and rank position for a different website that has taken an aggressive action?" - Jordan Koene, SEO Strategist & Advisor, Searchmetrics

"It would be a big misnomer to think, oh, wow, look at this huge swing I just had where all of my pages went up by 10 spots. That's not core web vitals. That's something else." - Jordan Koene, SEO Strategist & Advisor, Searchmetrics

"Content is really where you're going to make big strides and winning a close race is where you should be focusing on some of the technical scenarios." - Benjamin Shapiro, Host of VOS podcast

"Searchmetrics did the study with their founder, Marcus Tober, who realized that something like 96% of websites weren't meeting Google standards for core web vitals" - Benjamin Shapiro, Host of VOS podcast
Part 1

Impact of Core Web Vitals Rollout — Jordan Koene // Searchmetrics
About the speaker
Jordan Koene
Searchmetrics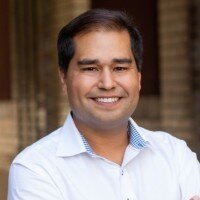 Up Next:
Part 1

Impact of Core Web Vitals Rollout — Jordan Koene // Searchmetrics