About the speaker
Jordan Koene
Searchmetrics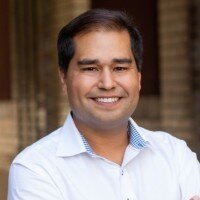 Part 3

Google attack on spammy verticales — Jordan Koene // Searchmetrics
Show Notes
00:53

Googles plan for the next algorithm update

The general process is a sequence of testing to see what works best to get search queries answered. Google is now setting clear expectations as it relates to content quality. Spammy sites are being targeted.

03:56

The impact on job sites

Google is not launching an outright attack on aggregate-listing job sites. Who they are targeting are sites that create fake listings just to steal traffic.

05:25

How fake job listings work

Fake job listings dont actually have a job to offer users. Its just a great way to capture peoples PII. Google is now focusing on direct-apply to ensure that youre really applying for a position.

06:54

The impact on local content sites

Zero-experience sites like directory sites have been deprioritised by Google. There needs to be some way for the user to interact for the website to rank.

09:57

The attack on local sites: Whats in it for Google

It could be a case where Google is intending to monetize job listing for their own benefit. The fact is, Google knows that there are a lot of publicly traded companies in this space.
Quotes
"This is going to be a sequence of events that takes time. They're going to test and iterate on things. But there are certain verticals that they are going to be attacking..." - Jordan Koene, SEO Strategist & Advisor, Searchmetrics

"Google is becoming much more deliberate about what the expectation is within your content." - Jordan Koene, SEO Strategist & Advisor, Searchmetrics

"Google wants brands and the job space to make it very clear when their property has the capability of being a direct-apply experience." - Jordan Koene, SEO Strategist & Advisor, Searchmetrics

"Google is not just looking at the substance of the page... Google is now saying, what's the experience you're providing and is that expected experience...?" - Jordan Koene, SEO Strategist & Advisor, Searchmetrics

"I wouldn't be surprised if the jobs update has a little something to do with Google wanting to possibly monetize jobs in job listings." - Jordan Koene, SEO Strategist & Advisor, Searchmetrics
Part 3

Google attack on spammy verticales — Jordan Koene // Searchmetrics
About the speaker
Jordan Koene
Searchmetrics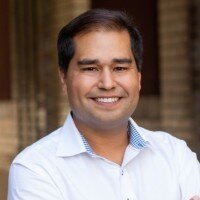 Up Next:
Part 3

Google attack on spammy verticales — Jordan Koene // Searchmetrics