Leading SEO within an investment company — Micah Fisher-Kirshner // Turn/River Capital
Micah Fisher-Kirshner, VP of SEO and Content at Turn/River Capital, talks about managing SEO within an investment company. When it comes to working in the SEO industry, the debate of whether it's better to be in-house or at an agency is a common topic. However, Micah's SEO role at Turn/River blends both sides and offers him the opportunity to work with a variety of companies while also building long-term relationships with them. Today, Micah discusses leading SEO within an investment company.
About the speaker
Micah Fisher-Kirshner
Turn/River Capital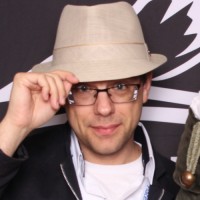 Part 1

Leading SEO within an investment company — Micah Fisher-Kirshner // Turn/River Capital
Show Notes
02:40

What the SEO role entails within an investment company

Turn/River Capital buys and grows businesses then sells them off. The SEO role at the company is a very unique one as it generally involves working with approximately seven different brands simultaneously on an ongoing basis.

03:56

Managing SEO across multiple brands within an investment company

Micah's role involves managing SEO for various B2B SaaS companies in the tech cybersecurity industry. Companies that have recently been acquired or have a high potential for organic growth are prioritized, while companies with established SEO strategies require less attention.

05:02

Micah's role in the investment and sourcing process

Micah provides tips and suggestions to Turn/River's investment and sourcing team at a high level when they're determining if there's some value for SEO. However, he is typically brought on in the later stage of the deal to conduct a full audit of the company's history, website, etc.

06:07

Implementation of SEO recommendations in investment portfolio companies

Turn/River's experts work directly with the companies to implement SEO recommendations. Micah's role involves building best practices, prioritizing SEO with other growth strategies, and horizontally scaling successful approaches across the portfolio.

07:28

Turn/River Capitals process for providing SEO recommendations to portfolio companies

Typically, the companies Turn/River Capital works with dont have an in-house SEO and may have used agencies or had a digital marketing person. So, Micah provides SEO recommendations and collaborates across departments to implement changes and prioritize projects.

09:03

Getting buy in for SEO recommendations within investment portfolio companies

Turn/River Capital buys a majority stake in these companies so getting buy-in is easier. As a result, the challenge is often prioritizing recommendations, but as long as the business metrics are met, the specific areas of focus can vary and there is less internal stress on individual projects.

12:02

Turn/Rivers approach to prioritization

Turn/River's takes a bottom-up and top-down approach to prioritization, using experience and best practices. Each expert gives their suggestion on the changes needed, and those changes are compared against the ones needed in sales and CS to determine prioritization.

14:26

The benefits of being in the Turn/River network

Within Turn/Rivers portfolio, there are many different companies at various stages. This enables companies to network with others in the portfolio, learn from their experiences, and get a sense of growing at different company sizes.

15:42

Turn/Rivers educational programs for portfolio companies

In addition to their general best practices, Turn/River hosts an annual conference in San Francisco where all portfolio counterparts come together. They also host quarterly talks on marketing, sales, and CS and have a general Slack community.

17:32

The challenges of the SEO role within an investment company

There is limited time to spend on specific companies due to the need to focus on replicable best practices across portfolios. Theres also the challenge of having to build up marketing, sales, or CS structures from scratch in companies that previously lacked them.

20:14

The challenges of applying SEO best practices in a B2B SaaS context

In B2B SaaS, it's difficult to conduct A/B testing and replicate successful strategies across different portfolios. Due to lower traffic and longer-term phrases, these learnings take longer and that makes it all the more important to find strategies repeatable across portfolios.
Quotes
"In general, I think I'm working on about seven different brands at the same time over the last five years that I've been at Turn/River." -Micah Fisher-Kirshner, SEO & Content VP, Turn/River Capital

"Sometimes it's one to five marketers at most in some of these companies. And they're thrilled to have experts to help out with marketing, sales, and CS." -Micah Fisher-Kirshner, SEO & Content VP, Turn/River Capital

"Because we have a number of people in the portfolio at different stages at the same time, they get the Turn/River network without having to worry about competitive stuff." -Micah Fisher-Kirshner, SEO & Content VP, Turn/River Capital

"Once a year, we have all-in conferences where our Turn/River network comes together to meet the other portfolio counterparts and go through two days worth of presentations." -Micah Fisher-Kirshner, SEO & Content VP, Turn/River Capital
Part 1

Leading SEO within an investment company — Micah Fisher-Kirshner // Turn/River Capital
Up Next:
Part 1

Leading SEO within an investment company — Micah Fisher-Kirshner // Turn/River Capital

Micah Fisher-Kirshner, VP of SEO and Content at Turn/River Capital, talks about managing SEO within an investment company. When it comes to working in the SEO industry, the debate of whether it's better to be in-house or at an agency is a common topic. However, Micah's SEO role at Turn/River blends both sides and offers him the opportunity to work with a variety of companies while also building long-term relationships with them. Today, Micah discusses leading SEO within an investment company.

Part 2

Long-term SEO career planning — Micah Fisher-Kirshner // Turn/River Capital

Micah Fisher-Kirshner, VP of SEO and Content at Turn/River Capital, talks about developing a career plan for long-term success in SEO. Long-term career planning is crucial for success in the constantly evolving field of SEO. However, by setting clear goals, staying current with industry trends, and continually building skills and connections, you can position yourself for a fulfilling and rewarding career in SEO. Today, Micah discusses long-term SEO career planning.

Play Podcast