Local vs national intent — Karl Kleinschmidt // Local SEO Guide
Karl Kleinschmidt, VP of SEO Strategy at Local SEO Guide, talks about local SEO. While a national SEO strategy can be beneficial for businesses that sell products nationally, neglecting local SEO may lead to the exclusion of potential leads. So, before creating any content, it is in a business' best interest to check whether the keywords they plan to target have local intent or national intent. Today, Karl discusses local vs national intent.
About the speaker
Karl Kleinschmidt
Local SEO Guide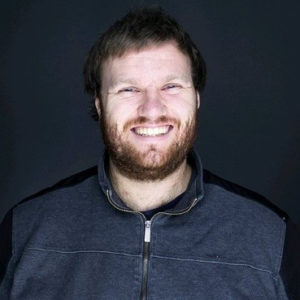 Part 1

Local vs national intent — Karl Kleinschmidt // Local SEO Guide
Show Notes
02:46

The differences between local and national intent

With national intent, no matter your location within a specified country or region, youll likely be served the same content. For local intent, there are certain keywords Google assumes that intent and city or state-specific results are needed.

04:51

Determining how local a keyword is

Google the keyword to see if the results returned are city-specific. With semi-local, youll see national website results with a local pack. But with national, all the website results will be national with no map pack.

07:11

Interpreting data incorrectly when doing queries that have a location

By doing multiple cities, youre able to see the domains that appear in many other cities and determine your main competition for those terms. Do five to 10 of the biggest cities to get a better understanding of the landscape for that individual keyword.

09:57

Risks associated with using a limited sample set of cities

If you only pick a few cities, you could incorrectly be assuming that everyone else is city-specific and a national approach is required. By doing more cities, you're more likely to find related keywords based on the URLs currently ranking there.

12:23

Ranking for local intent keywords

If you have physical locations, it's important to put a name, address, and phone number on those pages. Otherwise, it is going to be difficult to prove that youre a local business.

13:23

Local business schema best practices

Use the required fields local business to fill in name, address, phone number, and URL. When your physical location isnt the pages focus, and youre writing city-specific content, put it on the bottom of the page and claim the entire page as a local business schema.

15:06

eCommerce brands expanding rankings by having a local and national version of a page

For companies without a physical location, where Google is now showing Google maps, there will be a challenge. Websites with physical locations can do featured products or link to the category pages on their Google Business Profile.

18:34

Recommendations for being effective at local versus national intent

Check the keyword to see if it has local intent or national intent before creating content. eCommerce companies should ensure local intent and Google Maps are taken into consideration when creating content.
Quotes
"If I write the greatest content of all time for the term bank and get a ton of links to it, the chances that I rank relatively low, because Google thinks you're looking for a bank near you." -Karl Kleinschmidt, VP SEO Strategy, LSG

"It happens relatively rarely that if you have nothing else other than a dynamically near me page that you rank well for local terms." -Karl Kleinschmidt, VP SEO Strategy, LSG

"With local, the web page results are city-specific. With national, all the website results are national and there is no map pack." -Karl Kleinschmidt, VP SEO Strategy, LSG

"LSG built a tool where we can put in any keyword and it collects the ranking for the top one up to 1000 cities. Then it sees whether the name of the city is inside the URLs or titles." -Karl Kleinschmidt, VP SEO Strategy, LSG

"If you include the city or put near me, it's almost always going to be local." -Karl Kleinschmidt, VP SEO Strategy, LSG

"The more cities you do, the better understanding you get of the landscape for that individual keyword." -Karl Kleinschmidt, VP SEO Strategy, LSG

"The smaller the city gets, the more variety in URLs you're going to have ranking on page one." -Karl Kleinschmidt, VP SEO Strategy, LSG

"If youre a national chain or that wants to rank in every single city, you're going to have a lot of opportunities for finding related keywords based on the URLs currently ranking there." -Karl Kleinschmidt, VP SEO Strategy, LSG

"I have done multiple SEO projects where people have tried to rank for local intent keywords without having physical locations. And I can tell you it's five to 10 times as hard." -Karl Kleinschmidt, VP SEO Strategy, LSG

"If you're going to try to rank for local keywords, be ready for a lot of effort and a lot of money or pick pages where you can put name, address, and phone number on them." -Karl Kleinschmidt, VP SEO Strategy, LSG

"When you search for something like shoes, the number one result used to be a website that sells shoes. Now, the number one result below the ads is Google maps." -Karl Kleinschmidt, VP SEO Strategy, LSG

"If you're creating content for a keyword, spend 10 seconds to see if there are local results. If there are city-specific results there, you should also be creating city-specific results." -Karl Kleinschmidt, VP SEO Strategy, LSG
Part 1

Local vs national intent — Karl Kleinschmidt // Local SEO Guide