Using search data for decision-making — Tom Wells // Searchmetrics
Searchmetrics' VP of Strategy, Tom Wells, concludes discussions on the power of SEO across all marketing channels. In an age where data collection volumes are high, brands need help when trying to understand search data. Currently, tools and companies exist to optimize this process. Today, Tom highlights the use of search data in decision making outside of SEO
About the speaker
Tom Wells
Searchmetrics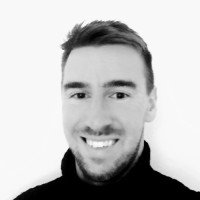 Tom is the VP of Strategy at Searchmetrics
Part 2

Using search data for decision-making — Tom Wells // Searchmetrics
Show Notes
01:41

How Searchmetrics helps companies with decision making

Searchmetrics combines different data sources with analysis. This is how they provide detailed market analysis and product demand forecasting for enterprise-level clients.

03:05

Using search data for competitive analysis and market research

Looking at search data across different markets allows global brands to stay ahead of culturally-specific trends. These trends will directly influence marketing strategies

04:30

How search data can be implemented in business without heavy lifting

Partnering with companies like Searchmetrics gets brands the benefits of search data in ways that are easy to use.

05:49

Businesses and search data utilization

Businesses mainly use search data to observe market changes, trends, and understand market segments. Then from there, they can craft strategies to achieve business goals.

07:32

Determining which data sets should be collected

It is client specific. On the clients side, strategics partners have specific questions that they want answered. These questions guide the data collection process

08:43

Search data tools

Outside of Searchmetrics and similar companies, people are using social listening tools and Google trends. These tools are not granular or specific enough to make meaningful conclusions.
Quotes
"If we look at demand forecasting, we can identify seasonality trends at groups of keywords that effectively represent that product category." -Tom Wells, VP of Strategy, Searchmetrics

"The great thing about competitive analysis is that it's geo, demographic, device, and product specific." -Tom Wells, VP of Strategy, Searchmetrics

"The way that a certain brand is searched affects the entire marketing strategy on mobile and on desktop." -Tom Wells, VP of Strategy, Searchmetrics

"Enterprise-level clients want the benefits from search data in an easy to use way. Partnering with a company like Searchmetrics is worth it because the bang for your buck is huge." -Tom Wells, VP of Strategy, Searchmetrics

"Searchmetrics tends to crawl things very frequently. For specific client questions, well get all of the data that we have to help that client move forward with strategic decision making." -Tom Wells, VP of Strategy, Searchmetrics

"Demand for understanding market segments is one of the main use cases of search data that we see at enterprise-level clients." -Tom Wells, VP of Strategy, Searchmetrics

"Strategics Partners have questions that guide the data pulling done by Searchmetrics. They have specific questions they want answered. They just don't know how to, which is how we help them." -Tom Wells, VP of Strategy, Searchmetrics

"With competitive analysis, you're not looking at competitors 25 to 150. Youll stick to the top 10 because, depending on where your brand is situated in the market, that's what makes sense." -Tom Wells, VP of Strategy, Searchmetrics

"Search data is a great source of truth and it is a very good proxy for predicting demand." -Tom Wells, VP of Strategy, Searchmetrics
Part 2

Using search data for decision-making — Tom Wells // Searchmetrics
About the speaker
Tom Wells
Searchmetrics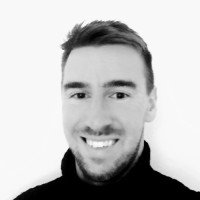 Tom is the VP of Strategy at Searchmetrics
Up Next:
Part 1

Prioritizing Organic Search over PPC — Tom Wells // Searchmetrics

Tom Wells, VP of Strategy at Searchmetrics, discusses the power of SEO across all marketing channels. PPC ads have long been preferred by brands over organic search for a myriad of reasons. However, SEO platforms like Searchmetrics, are changing decision-makers' perspectives of SEO and it's long-term benefits. Today, Tom breaks down why organic search should be prioritized over PPC

Play Podcast

Part 2

Using search data for decision-making — Tom Wells // Searchmetrics

Searchmetrics' VP of Strategy, Tom Wells, concludes discussions on the power of SEO across all marketing channels. In an age where data collection volumes are high, brands need help when trying to understand search data. Currently, tools and companies exist to optimize this process. Today, Tom highlights the use of search data in decision making outside of SEO