Surviving an acquisition as an SEO — Micah Fisher-Kirshner // Turn/River Capital
Micah Fisher-Kirshner, VP of SEO & Content at Turn/River Capital, discusses SEO in private equity firms. It's natural to experience some level of anxiety during a merger or acquisition. To make the transition successfully, SEOs must be able to justify their role in the new organizational structure. Today, Micah speaks about surviving an acquisition in SEO.
About the speaker
Micah Fisher-Kirshner
Turn/River Capital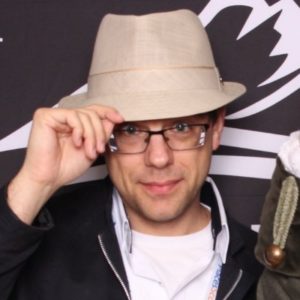 Part 1

Surviving an acquisition as an SEO — Micah Fisher-Kirshner // Turn/River Capital
Show Notes
01:34

What happens to an SEO when there's an acquisition

What SEOs need to figure out is how theyll fit into the new business model. If the company is bringing along its own SEO, theres potential for the issue of role duplication.

03:40

What SEOs should do when startups are acquired by large companies

If the large company has no SEO, the potential for growth is expansive. If an SEO is already present, determine what their role is, and how your skills fit into the picture.

05:07

Justifying your role as an SEO

Use tools like LinkedIn to get an understanding of the acquiring companys organizational structure. Then, determine where you think youll fit best in that structure.

07:01

What happens to SEOs in a roll

Find out what the business wants to accomplish by purchasing your SEO firm. You must showcase how your ideas can potentially grow the business and pull in more revenue.

09:44

Private equity firms and SEOs

Private equity firms dont have SEOs, so theres no competition. Turn/Rivers team of experts supports existing SEOs and operators in the business, to do a better job.

10:46

What happens to SEOs when two large companies merge

There are a lot of unknowns in relation to these types of merges. Its best for SEOs to touch base with their bosses to get a sense of how they fit into the business future.

13:52

Large companies and integration delays

Mergers take a long time to be finalized. Due to differences in policies and processes, it may take SEOs a longer time to get things done.
Quotes
"During acquisition, theres the potential of duplication of workers, where that bandwidth can be sufficed by a single person, in that new organization." -Micah Fisher-Kirshner, Turn/River Capital, VP of SEO & Content

"When a startup gets acquired by a larger company, if there's no SEO, the potential for your growth expands dramatically in that new business environment." -Micah Fisher-Kirshner, Turn/River Capital, VP of SEO & Content

"When the larger company already has an SEO, you need to either switch to a PM role, figure out if they are senior to you, or if you have the same skill set." -Micah Fisher-Kirshner, Turn/River Capital, VP of SEO & Content

"When one company is buying another, people should get familiar with what kind of acquisition is going on " -Micah Fisher-Kirshner, Turn/River Capital, VP of SEO & Content

"Acquisitions can be hard because you're not allowed to talk to the other party. Look at the organizational structure so youre able to justify your role." -Micah Fisher-Kirshner, Turn/River Capital, VP of SEO & Content

"Roll-up scenarios vary depending on the private equity firm that's buying. What's the goal that they're looking at, essentially from a PE perspective?" -Micah Fisher-Kirshner, Turn/River Capital, VP of SEO & Content

"Turn/River focuses on operational inefficiencies, where they're not as good on the marketing, CS, and sales side. What we're trying to do is really grow those teams further." -Micah Fisher-Kirshner, Turn/River Capital, VP of SEO & Content

"In a roll-up, when two companies have an SEO, I provide strategic input. They can implement things in turn, and its a great cooperative, idea-generating kind of environment." -Micah Fisher-Kirshner, Turn/River Capital, VP of SEO & Content

"There's next to no SEOs in PEs. Turn/River provides these experts in their specific role who are there to help everybody in the business do a better job." -Micah Fisher-Kirshner, Turn/River Capital, VP of SEO & Content

"A lot of PEs will focus entirely on how they can save money and less on the growth side. " -Micah Fisher-Kirshner, Turn/River Capital, VP of SEO & Content

"When large brands merge, there's going to be a lot of time to figure out where everybody sits and how it needs to be." -Micah Fisher-Kirshner, Turn/River Capital, VP of SEO & Content

"Does the business buying you have a business unit structure? That's a good sign you're still going to be there after the merger. They need people to run and optimize it." -Micah Fisher-Kirshner, Turn/River Capital, VP of SEO & Content

"When large companies merge, if teams arent structured by business units, your individual skillset is questioned in terms of supplementing the current SEO team." -Micah Fisher-Kirshner, Turn/River Capital, VP of SEO & Content

"In large company mergers, there's specific anti-competitive lines you cant cross. Talk to your current boss to get a sense of what will help you in this kind of future." -Micah Fisher-Kirshner, Turn/River Capital, VP of SEO & Content

"There's many unknowns when it comes to large organization mergers. Having a sense of what they've done and built, gives you a good idea of the likely outcome." -Micah Fisher-Kirshner, Turn/River Capital, VP of SEO & Content

"For SEOs, during large company mergers, the anxiety is not so much about job security as it is about the things you're interested in doing as an SEO suddenly getting blocked." -Micah Fisher-Kirshner, Turn/River Capital, VP of SEO & Content

"You don't want to be beholden to the slow pace or large organization mergers. That can affect the way you work, and how you do things with SEO." -Micah Fisher-Kirshner, Turn/River Capital, VP of SEO & Content
Part 1

Surviving an acquisition as an SEO — Micah Fisher-Kirshner // Turn/River Capital
Up Next:
Part 1

Surviving an acquisition as an SEO — Micah Fisher-Kirshner // Turn/River Capital

Micah Fisher-Kirshner, VP of SEO & Content at Turn/River Capital, discusses SEO in private equity firms. It's natural to experience some level of anxiety during a merger or acquisition. To make the transition successfully, SEOs must be able to justify their role in the new organizational structure. Today, Micah speaks about surviving an acquisition in SEO.

Part 2

SEO at a PE firm vs in-house — Micah Fisher-Kirshner // Turn/River Capital

VP of SEO & Content at Turn/River Capital, Micah Fisher-Kirshner, continues discussions on SEO in private equity firms. The day-to-day of a PE SEO is quite different from an in-house SEO. While in-house SEOs focus on driving search results for an individual business, PE SEOs must figure out how to scale across multiple businesses. Today, Micah breaks down the differences between being an SEO at a private equity firm, as opposed to being an in-house SEO.

Play Podcast

Part 3

B2B SEO vs B2C SEO — Micah Fisher-Kirshner // Turn/River Capital

Micah Fisher-Kirshner, VP of SEO & Content at Turn/River Capital, wraps up discussions on SEO in private equity firms. Whether it's B2B marketing or B2C marketing, you're dealing with humans. However, B2B SEO strategies adjusted to the fact that the buying experience is more like B2C. Today, Micah talks about some of the differences between B2B and B2C SEO.

Play Podcast