Using ChatGPT for SEO Tasks Automation — Tharindu Gunawardana // Sentius Digital
Tharindu Gunawardana, Senior SEO Director at Sentius Digital, talks about automating SEO tasks with ChatGPT. Although ChatGPT is widely known for its impressive content generation capabilities, it is important to acknowledge its potential for automating various SEO tasks. From generating schema markup to developing applications, it has the ability to greatly enhance the efficiency of SEO workflows, allowing for more time to be spent on strategy and analysis. Today, Tharindu discusses using ChatGPT for SEO task automation.
About the speaker
Tharindu Gunawardana
Sentius Digital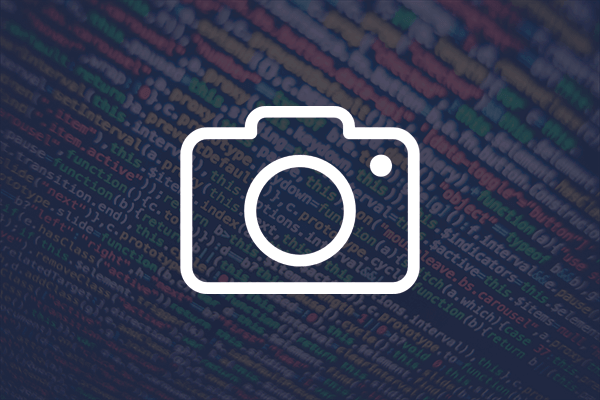 Part 1

Using ChatGPT for SEO Tasks Automation — Tharindu Gunawardana // Sentius Digital
Show Notes
03:51

Using ChatGPT as an SEO tool

ChatGPT can be used for keyword research and clustering, accelerating content brief generation, and generating monthly content calendars. It can also write entire articles, but editing is required to verify quality and avoid detection as AI content by search engines.

09:01

Understanding the limitations of ChatGPT for SEO

While ChatGPT can be a useful tool for SEO task automation, it is important to understand its limitations and not rely solely on it. Double-checking facts and search volume is recommended as the model is only trained up to 2021.

10:28

The future of SEO and AI

Despite the fear of AI replacing jobs, AI and ChatGPT will enhance them. In the future, it is likely that people with prompt engineering skills will be in high demand, so its important to learn how to use AI tools and give proper prompts.

11:33

AI prompt engineering tips for SEOs

When giving a prompt to a ChatGPT or another other AI tool, it's important to provide clear instructions on how you want the AI to approach the task. For example, if you want the AI to write content as an SEO expert, be sure to specify that in your prompt.

12:48

Leveraging ChatGPT and Google Sheets for task automation in SEO

ChatGPT is being leveraged for bulk metadata rewriting and the conversion of Yandex ranking factors to simple English for optimization. It is also being tested for programmatic SEO by connecting to Google Sheets and creating unique content for hundreds of landing pages.

15:29

Automating meta title and description writing with ChatGPT

To generate meta titles and descriptions with ChatGPT, you can provide a specific prompt that includes the desired keywords, a call-to-action, and a character limit. This will allow ChatGPT to quickly generate click-enticing titles and descriptions that are optimized for search engines.

17:12

ChatGPT and Google Sheets integration for advanced SEO automation

To take your SEO workflows and automation tactics to the next level, it is recommended to learn how to connect ChatGPT to Google Sheets, which can allow for the automation of tasks. Additionally, exploring other extensions such as AIPRM for SEO can also be useful.

18:40

ChatGPT's coding capabilities for SEO automation and application development

ChatGPT can be used for coding purposes such as generating schema markup and reviewing code for optimization opportunities. It can also assist in automating processes and creating applications like a Chrome extension for URL mapping during SEO migrations.
Quotes
"With our clients, we take a long time to research blog topics, and content ideas. With ChatGPT, we can generate the entire year or next six-month content calendar very quickly." -Tharindu Gunawardana, Senior SEO Director, Sentius Digital

"ChatGPT is just a guide. You cant rely 100% on ChatGPT. It is another tool to increase your efficiency." -Tharindu Gunawardana, Senior SEO Director, Sentius Digital

"In the future, people who can write better prompts will have much more demand. You should know how to use ChatGPT and how to do prompt engineering going forward." -Tharindu Gunawardana, Senior SEO Director, Sentius Digital

"If you want to go to the next level, I highly recommend that you learn how to connect ChatGPT to Google Sheets. There are opportunities to automate a lot of things for SEO." -Tharindu Gunawardana, Senior SEO Director, Sentius Digital

"I'm not a developer, but I was able to develop a Chrome extension to automate URL mapping when we do SEO migration. I gave the prompts to ChatGPT to code my requirements." -Tharindu Gunawardana, Senior SEO Director, Sentius Digital
Part 1

Using ChatGPT for SEO Tasks Automation — Tharindu Gunawardana // Sentius Digital
Up Next:
Part 1

Using ChatGPT for SEO Tasks Automation — Tharindu Gunawardana // Sentius Digital

Tharindu Gunawardana, Senior SEO Director at Sentius Digital, talks about automating SEO tasks with ChatGPT. Although ChatGPT is widely known for its impressive content generation capabilities, it is important to acknowledge its potential for automating various SEO tasks. From generating schema markup to developing applications, it has the ability to greatly enhance the efficiency of SEO workflows, allowing for more time to be spent on strategy and analysis. Today, Tharindu discusses using ChatGPT for SEO task automation.

Part 2

Rank an article without backlinks — Tharindu Gunawardana // Sentius Digital

Tharindu Gunawardana, Senior SEO Director at Sentius Digital, talks about raking an article without backlinks. Backlinks can be valuable for improving a website's search engine rankings by indicating to search engines that the linked-to site is a credible and authoritative source of information. However, the value of backlinks may decrease over time as search engines evolve their algorithms to prioritize other ranking factors such as content quality and user experience. Today, Tharindu discusses how to rank an article without backlinks.

Play Podcast