About the speaker
Jordan Koene
Searchmetrics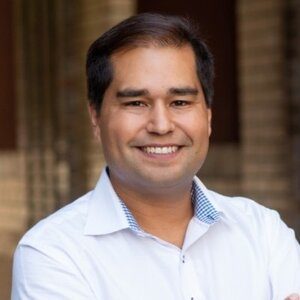 Part 1

What to do after a site migration — Jordan Koene & Tyson Stockton // Searchmetrics
Show Notes
00:52

Verifying Site status after migration

Make sure that your analytics tools are live and your site map files are updated. Google needs to be able to crawl and index your content. Double-check to ensure that your site is rendering.

02:54

Why your site is not rendering

If theres a problem or miscommunication with hosting, this can cause your website to not go live. Another factor that can cause your site not to render is your SSL certificate.

04:13

SEO impact when your site goes down post

How this will affect you can be dependent on your SEO traction before the site went down. But if your migration was professionally done and all necessary steps were followed, you can bounce right back from something like this.

06:11

How to verify that you dont have no

Crawl your website both before and after launching the migration and compare both results. You can also check on the crawl rate of your site using Google Search Console.

07:37

Understanding sitemap success

When Google tells you that the status of your sitemap is success, it only confirms that youve submitted the site maps. Check your coverage report to view crawl rate.

08:37

What to do if you have excluded pages in Google Search Console

Get a second opinion. Google Search Console shows results with a fews days delay. Use a different tool to get a report that is closer to real time.

09:36

Cleaning up your excluded pages

You want to focus mainly on things like your 404s. For those crawled but not indexed, you can submit a request. Also, make sure that your URLs are updated.

11:00

Cleaning up your URLs

There may be variations to your URL when you have just migrated your website. So ensure that Google is crawling the most updated URLs for your website.

13:20

Accelerating your post

Ensure that the new content that you create has all of the correct elements live and pointing to them. This is how you will ensure that your pages continue to rank well.
Quotes
"Make sure that those no index tags are removed as many times the staging environments have those on." - Jordan Koene, SEO Strategist, Searchmetrics

"As long as the elements of the migration are properly followed in terms of content, mapping, redirects, setting up all your on-page elements correctly, you're going to be just fine." - Jordan Koene, SEO Strategist, Searchmetrics

"Always crawl the test environment before actually launching, going live." - Tyson Stockton, VP of Search, Searchmetrics

"We definitely want to get into the coverage report, not just get the green light that, Hey, you uploaded a successful site map." - Tyson Stockton, VP of Search, Searchmetrics

"The 404 is kinda quick and easy. You're simply identifying what URL has the 404, where it's linked from. Easy enough to kind of update those links." - Tyson Stockton, VP of Search, Searchmetrics
Part 1

What to do after a site migration — Jordan Koene & Tyson Stockton // Searchmetrics
About the speaker
Jordan Koene
Searchmetrics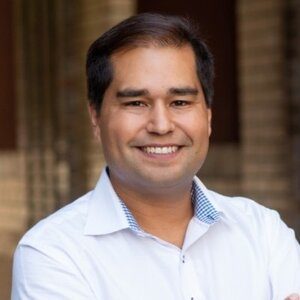 Up Next:
Part 1

What to do after a site migration — Jordan Koene & Tyson Stockton // Searchmetrics