Why to ignore EAT — Dan Shure // Evolving SEO / Experts on the Wire
Dan Shure, Podcast Host at Experts on the Wire and SEO Consultant at Evolving SEO, talks about why he ignores E-A-T. Despite the emphasis placed by some SEO professionals on optimizing for E-A-T signals, it is still possible for websites to rank without them. This raises questions about the actual significance of E-A-T as a ranking factor. Today, Dan discusses why you should ignore E-A-T.
About the speaker
Dan Shure
Evolving SEO / Experts on the Wire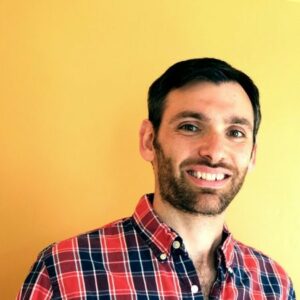 Part 1

Why to ignore EAT — Dan Shure // Evolving SEO / Experts on the Wire
Show Notes
01:30

Why we should be ignoring EAT

Despite ignoring E-A-T signals, Dan has successfully increased traffic for several websites by focusing on aspects of the content itself. Overall, due to the subjective and vague nature of these signals, it may be more practical to concentrate on other factors.

08:19

The importance of focusing on topical completeness and content output

Ultimately, businesses should focus on optimizing the quality of their content regardless of who creates it. Content should be topically complete and well-written, and practical strategies like external linking and good site design can enhance trust.

15:11

How to communicate about EAT with clients and partners as an SEO

It's best to communicate to clients and partners that E-A-T is more of a PR move from Google than it is a practical tactic. Instead, focus on practical metrics such as brand search volume, which can greatly impact rankings.

18:36

The growing importance of brand SEO

If AI-based search gets to a point where it greatly diminishes informational queries, companies will have to think more about how to get people to Google their brand. Essentially, brand SEO will become even more important as companies need to build their brand search volume.

20:25

Prioritizing other specific SEO factors over EAT

Before optimizing for E-A-T, work on more specific things first such as content structure, writing quality, and transactional language. Overall, E-A-T should be considered as a secondary tactic and not the primary way to optimize a site.
Quotes
"If having an author name, or E-A-T signals on your page was such a primary important ranking factor, why do we see content rank without those kinds of signals all the time?" -Dan Shure, SEO Consultant, Evolving SEO

"I have not paid attention to E-A-T at all, yet regularly have a system and process in which I can grow traffic through content on various sites solely focusing on the aspects of the content itself." -Dan Shure, SEO Consultant, Evolving SEO

"Google said a million times that E-A-T is not a ranking factor. And, we don't even know if it's necessarily a ranking influence." -Dan Shure, SEO Consultant, Evolving SEO

"Businesses should focus on what the output is of text that is ultimately created, no matter the source." -Dan Shure, SEO Consultant, Evolving SEO

"One thing that can convey trust is your site design. Having a well-designed website that doesn't look too commercial can increase the likelihood of people linking to your site." -Dan Shure, SEO Consultant, Evolving SEO

"Filling in those topical gaps is a way better use of time, effort, energy, and focus than thinking about some abstract concept of E-A-T." -Dan Shure, SEO Consultant, Evolving SEO

"Think about how noisy an E-A-T signal like author name is. But, it's pretty clear to Google how many people search your brand a month, and then click on your domain." -Dan Shure, SEO Consultant, Evolving SEO

"If ChatGPT and AI one day greatly diminish informational queries, because people can get answers in a chatbot vs top 10 web marketing examples, brand SEO is going to become even more important." -Dan Shure, SEO Consultant, Evolving SEO
Part 1

Why to ignore EAT — Dan Shure // Evolving SEO / Experts on the Wire
Up Next:
Part 1

Why to ignore EAT — Dan Shure // Evolving SEO / Experts on the Wire

Dan Shure, Podcast Host at Experts on the Wire and SEO Consultant at Evolving SEO, talks about why he ignores E-A-T. Despite the emphasis placed by some SEO professionals on optimizing for E-A-T signals, it is still possible for websites to rank without them. This raises questions about the actual significance of E-A-T as a ranking factor. Today, Dan discusses why you should ignore E-A-T.

Part 2

80/20 traffic growth — Dan Shure // Evolving SEO / Experts on the Wire

Dan Shure, Podcast Host at Experts on the Wire and SEO Consultant at Evolving SEO, talks about 80/20 growth for SEO. When browsing through sites like Semrush, you'll see stories of companies growing their web traffic to 50,000 visits. Oftentimes, the majority of this traffic is coming from a small number of pages as a result of the implementation of the 80/20 growth principle. Today, Dan discusses the 80/20 growth rule for SEO.

Play Podcast