About the speaker
Jordan Koene
Searchmetrics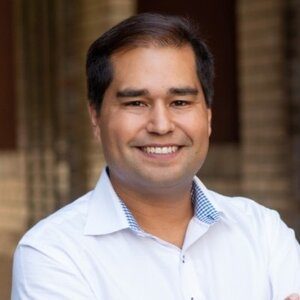 Part 1

Winners and Losers — Jordan Koene // Searchmetrics
Show Notes
02:03

Changes in SEO for the month of August

This month weve seen more featured elements on search. There was a lot of fluctuation in categories like news, sports, and jobs.

02:53

The changes in featured elements

Google has been showing more mobile elements like carousels here. Theres been a noticeable increase in exposure in these placements.

03:40

The impacts of the features elements changes

Wikipedia is one website that this change can impact both positively and negatively. And this month, Wikipedia had times where they benefited and times when they didnt.

05:51

Other factors that impacted search in August

A lot more people are doing image searches. There has also been an increase in the use of the related search feature. Google has changed their approach to site links.

07:12

Why Google is making up links

In sectors like sports especially, Google turns some branded search terms to sitelinks. So you will find related data in the search bar.

08:51

The August winners

B2B companies like Slack, as well as media sites saw an increase in ranking for the month of August. This is a direct benefit of Googles new approach to site links.

10:35

The biggest losers of August

Websites in the health space like Mayo Clinic have lost exposure while retaining rank. Sites like Facebook and LinkedIn lost priority when it comes to name searches.

12:03

The biggest winner and loser of August

So far Rotten Tomatoes came out the biggest winner of the month, while Wikipedia came out on the bottom.
Quotes
"...news, sports, online communities, jobs in education. These are some of the biggest, most volatile categories throughout the month..." - Jordan Koene, SEO Strategist, Searchmetrics

"Google maps and the other local PACS and just how frequent or how prevalent they are in mobile rankings. That's where we've seen a lot of change." - Jordan Koene, SEO Strategist, Searchmetrics

"With mobile & mobile placements Wikipedia saw a significant increase. But for their domain due to the bigger changes that happen on desktop, they saw a bigger decrease in overall visibility. " - Jordan Koene, SEO Strategist, Searchmetrics

"The use of images & elements like related questions and how Google's continuously using their PAA to consume real estate are key areas we've seen some significant improvement in." - Jordan Koene, SEO Strategist, Searchmetrics

"Google has systematically dispersed a huge increase in site links across what would be seemingly not just branded terms." - Jordan Koene, SEO Strategist, Searchmetrics

"One of the things I've noticed is that limitation when you have this really long form content there, it's not like they've lost their rank, but they've lost the amount of exposure they have." - Jordan Koene, SEO Strategist, Searchmetrics
Part 1

Winners and Losers — Jordan Koene // Searchmetrics
About the speaker
Jordan Koene
Searchmetrics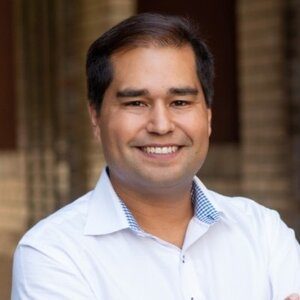 Up Next:
Part 1

Winners and Losers — Jordan Koene // Searchmetrics