August Winners & Losers — Tyson Stockton // previsible.io
Tyson Stockton, PreVisible.io Co-Founder and Education Partner, looks at the trends behind SEO's biggest movers, shakers, and slackers in August. Google has rolled out yet another update and it's football season which means big changes in SEO. For other industries such as eCommerce and big technology vendors, movements have been minimal with just a few stand-out performances. Today, Tyson discusses this month's SEO winners and losers.
About the speaker
Tyson Stockton
previsible.io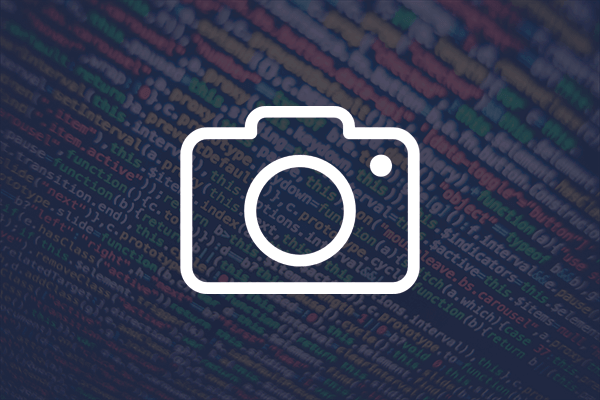 Part 1

August Winners & Losers — Tyson Stockton // previsible.io
Show Notes
02:45

Googles helpful content update

This update was released recently and will be rolled out over a two-week period. Not much can be reported on its impact at this time as there isnt sufficient data at the moment.

04:17

Fluctuations in eCommerce

Most of the top 10 have remained in the same place they were previously. Amazon has declined slightly while Walmart and eBay are still battling it out for the number two and three spots.

05:42

Shifts in the big technology vendor space

While not much movement has been observed, Apple is at an all-time high in terms of SEO visibility. They had close to 8% of growth for the month of August.

06:55

SEO impact in the sports landscape

CBS Sports, Bleacher Report, and others were relatively flat with a slight decline. However, ESPN experienced the largest growth in this category with just under 20% growth.

08:31

Sports leagues and high SEO visibility

The NFL and MLB are exceptionally close when it comes to SEO visibility. But, while they are less than 10,000 points apart, the NBA drops down over a hundred thousand points.

09:27

Sports leagues and capturing search demand

From an SEO visibility standpoint, the MLB is doing a better job of search demand than the NFL is. Moreover, despite having significantly less search volume on their sport as a whole, the MLB is achieving almost the same SEO traffic as the NFL.

11:41

SEO visibility winners for August

This months winner is ESPN. As a result of their double-digit growth for the month, theyve been able to create a clear separation from their competitors.

12:09

SEO visibility losers for August

MLS is the loser of the month as they continue to lag behind the NHL.
Quotes
"Theres been a little bit of a separation between Walmart and eBay. They're fighting it out for the number two and three spot." -Tyson Stockton, Co-Founder, PreVisible.io

"Apple had almost 8% growth for the month with the biggest jump happening two weeks ago." -Tyson Stockton, Co-Founder, PreVisible.io

"ESPN had a little under 20% growth putting them at an all-time high. So, the winner from the sporting space was definitely clear. Number one." -Tyson Stockton, Co-Founder, PreVisible.io

"Football and baseball are neck and neck. They're less than 10,000 points off from each other. And then, with the NBA, you're dropping down over a hundred thousand." -Tyson Stockton, Co-Founder, PreVisible.io

"When we're looking at the SEO visibility, the MLB is doing a better job at capturing that search demand than the NFL is." -Tyson Stockton, Co-Founder, PreVisible.io

"The MLB is achieving almost the same SEO traffic as the NFL, despite having significantly less search volume on their sport or their brand as a whole." -Tyson Stockton, Co-Founder, PreVisible.io
Part 1

August Winners & Losers — Tyson Stockton // previsible.io
Up Next:
Part 1

August Winners & Losers — Tyson Stockton // previsible.io

Tyson Stockton, PreVisible.io Co-Founder and Education Partner, looks at the trends behind SEO's biggest movers, shakers, and slackers in August. Google has rolled out yet another update and it's football season which means big changes in SEO. For other industries such as eCommerce and big technology vendors, movements have been minimal with just a few stand-out performances. Today, Tyson discusses this month's SEO winners and losers.

Part 2

NFL Team SEO Visibility — Tyson Stockton // previsible.io

Tyson Stockton, PreVisible.io Co-Founder and Education Partner, looks at the movers and shakers in the NFL. Football season is starting and, as expected, the Dallas Cowboys and the Greenbay Packers are leading in SEO visibility. However, surprisingly, a team like the Jacksonville Jaguars aren't at the absolute bottom in terms of search performance and they're still managing to capture search demand. Today, Tyson will be using his team's SEO data to understand which of the NFL teams is winning the SEO visibility battle.

Play Podcast