Building an SEO Agency — Jesse Tutt // Guru SEO and Web Design Services
Jesse Tutt, Founder and CEO of Guru SEO and Web Design Services, talks about building and implementing a successful SEO agency. Jesse Tutt is a seasoned entrepreneur, having established ventures in eCommerce, virtual tourism, and software development, bringing a diverse skill set to his successful SEO agency. With a wealth of experience and expertise, Tutt has positioned his agency as a leader in the field. Today, Jesse discusses building a successful SEO agency.
About the speaker
Jesse Tutt
Guru SEO and Web Design Services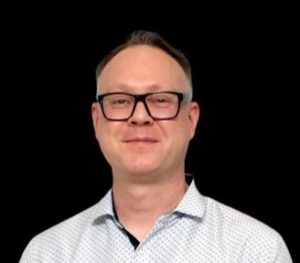 Part 1

Building an SEO Agency — Jesse Tutt // Guru SEO and Web Design Services
Show Notes
01:53

Jesses journey to starting an SEO agency

Jesse is a serial entrepreneur with a background in software development company and eCommerce. His agency was founded after a competitor's marketing director asked for help with one of their clients and the business grew from one SEO client to more clients every month.

05:14

Moving from a startup SEO agency to the point of scale

The business grew by starting small with outsourcing and adding full-time resources as demand increased. They focused on strong task management, clear and transparent service, and reporting, which set them apart from competitors.

07:13

What inspired the move to hire internally

Jesse moved from out-tasking to full-time resources for better efficiency, to improve timezone overlap, and reduce cost. By hiring in-house team members with multiple skill sets, he was able to build a resilient team and have more control and flexibility.

09:03

Managing SEO clients vs other services

With ads, its really about reporting on the cost and the benefit, and website work is a one-time thing then its ongoing reporting. However, managing SEO clients is more intense and requires continuous monitoring and optimization of search phrases, content creation, and link building.

13:47

The value of SEO clients vs other clients

Most of the company's revenue comes from SEO, followed by web design, and then ads. This is because SEO is an ongoing, high-revenue process that results in a high-profit margin.
Quotes
"My previous company, the Mattress Company, was actually an eCommerce website. We ranked it up to around 40,000 visitors a month." -Jesse Tutt, Founder, Guru SEO

"I really need to have resilience, and you get that by hiring people that have multiple skills." -Jesse Tutt, Founder, Guru SEO

"When you're out-tasking, you pay a premium. But once you build the volume to offset the full-time resources, moving to full-time, resources is definitely where it's at." -Jesse Tutt, Founder, Guru SEO

"Currently, the majority of our revenue comes from SEO. Number two would be web design. And then number three would probably be ads." -Jesse Tutt, Founder, Guru SEO
Part 1

Building an SEO Agency — Jesse Tutt // Guru SEO and Web Design Services
Up Next:
Part 1

Building an SEO Agency — Jesse Tutt // Guru SEO and Web Design Services

Jesse Tutt, Founder and CEO of Guru SEO and Web Design Services, talks about building and implementing a successful SEO agency. Jesse Tutt is a seasoned entrepreneur, having established ventures in eCommerce, virtual tourism, and software development, bringing a diverse skill set to his successful SEO agency. With a wealth of experience and expertise, Tutt has positioned his agency as a leader in the field. Today, Jesse discusses building a successful SEO agency.

Part 2

The winning formula for Landing pages — Jesse Tutt // Guru SEO and Web Design Services

Jesse Tutt, Founder and CEO of Guru SEO and Web Design Services, talks about building and implementing a successful SEO agency. To create landing pages that convert, it is important to focus on clarity, relevance, and trust-building elements. However, a common error is adding distractions that divert the customer from taking the desired action. Today, Jesse discusses the winning formula for landing pages.

Play Podcast