Goal Setting For SEO — Justin Seibert // Direct Online Marketing
Justin Seibert, President of Direct Online Marketing (DOM), talks about SEO and analytics. SEO is much more than just driving traffic and boosting brand awareness - it's a dynamic marketing strategy that encompasses content creation, distribution, and brand impressions. As such, the evaluation of success and setting of goals for SEO is a continuous process of improvement. Today, Justin discusses goal setting for SEO.
About the speaker
Justin Seibert
Direct Online Marketing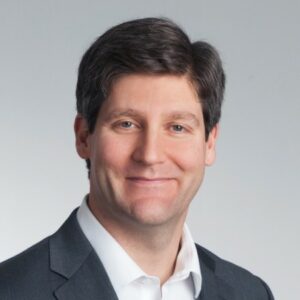 Justin is President of Direct Online Marketing (DOM)
GA4 Resources
Part 1

Goal Setting For SEO — Justin Seibert // Direct Online Marketing
Show Notes
01:57

Determining SEO goals with new clients

When working with new clients, determining their SEO goals starts with understanding their business objectives. Intermediary KPIs are established based on their priorities, which can range from increasing sales to dominating Google search results.

03:15

Managing SEO client expectations

Managing client expectations requires being realistic about what is possible and understanding the scope of the project. By asking questions and clarifying timelines, it helps to prioritize goals and focus on what can be accomplished in a feasible manner.

04:19

Helping bottom

When working with bottom-line-driven clients, it's important to discuss leading indicators such as traffic, keyword rankings, and domain authority. A realistic conversation about what is within your control, and what factors lie on the client's side, is crucial in determining success.

05:09

Measuring SEO impact on demand generation

To track progress in demand generation, it's important to understand early indicators of success such as rankings, impressions, and the number of keywords ranking. Focus should be placed on keywords that are agreed upon to have the most impact and drive results for the client.

06:09

Breaking down SEO goals

SEO goals are divided into daily, weekly, monthly, and quarterly activities and are monitored weekly to identify fluctuations and implement necessary changes. In general, monthly analysis is done, with occasional quarterly analysis for special cases.

07:20

Systems for team and customer coordination and accountability in SEO goal tracking

DOM uses Asana as its project management solution, with a Slack channel for quick communication. They also use custom Looker Studio Reports for reporting purposes and to ensure alignment with clients on measurements and progress.

08:51

Revising SEO goals with clients

DOM updates its strategic plan every four months to avoid complacency and includes planned experimentation. They also have quarterly business reviews with clients to adjust their SEO goals based on internal and external changes.

10:29

Balancing rigid goals with experimentation in SEO goal setting

Experimentation can be used to improve performance and reach expectations set by the client while still focusing on their baseline goals. Experimentation should always be aligned with the expectations set by the client.

11:28

Determining attribution for SEO in goal setting

Beyond SEO, its important to consider other marketing efforts and campaigns the client may have to accurately assess the value of their SEO campaigns. Overall, its really about understanding the traffic sources to be able to attribute them to organic search.
Quotes
"Any even quarter-decent SEO can get you a lot of rankings and get you traffic from words that aren't difficult to rank for, but aren't going to move the needle for you." -Justin Seibert, President, DOM

"Many people will come to you when they're already feeling burnt from a past bad relationship. So, the more transparency we can give them into what's being done, we want to do that for our clients." -Justin Seibert, President, DOM

"We have a strategic plan. And, depending on what the level of engagement is, at minimum, we're updating that strategic plan every four months." -Justin Seibert, President, DOM

"When you've been working with clients for a long time, it's easy to become complacent with things. So we want to make sure that we're scheduling out experimentation so we don't ever fall into that trap." -Justin Seibert, President, DOM

"We want to make sure that we always understand that bigger picture of what their other efforts beyond SEO are so that we can try to help them understand what the value of these campaigns are giving them." -Justin Seibert, President, DOM
Part 1

Goal Setting For SEO — Justin Seibert // Direct Online Marketing
About the speaker
Justin Seibert
Direct Online Marketing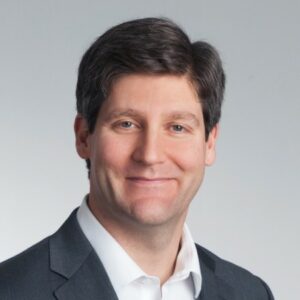 Justin is President of Direct Online Marketing (DOM)
GA4 Resources
Up Next:
Part 1

Goal Setting For SEO — Justin Seibert // Direct Online Marketing

Justin Seibert, President of Direct Online Marketing (DOM), talks about SEO and analytics. SEO is much more than just driving traffic and boosting brand awareness - it's a dynamic marketing strategy that encompasses content creation, distribution, and brand impressions. As such, the evaluation of success and setting of goals for SEO is a continuous process of improvement. Today, Justin discusses goal setting for SEO.

Part 2

Why custom GA4 Implementation is a must — Justin Seibert // Direct Online Marketing

Justin Seibert, President of Direct Online Marketing (DOM), talks about SEO and analytics. By July 1st, 2023, if you have not switched to Google Analytics 4 (GA4), you will miss out on collecting new data. Although Google Analytics provides a simple migration tool for basic websites, it may not be sufficient for complex sites with extensive measurement needs. Today, Justin discusses why custom Google Analytics 4 (GA4) for implementation is a must.

Play Podcast

Part 3

Making SEO Work For PR & Comms — Justin Seibert // Direct Online Marketing

Justin Seibert, President of Direct Online Marketing (DOM), talks about SEO and analytics. The importance of links and domain authority cannot be underestimated in SEO and PR/communications strategy. They are seen by Google as a vote of credibility for a website and those who value them and incorporate them into their overall strategy have seen positive results. Today, Justin discusses the overlap between SEO and some other marketing channels.

Play Podcast