Higher Education's SEO & Content Strategy — Brian Piper // University of Rochester
Brian Piper, Director of Content Strategy and Assessment at the University of Rochester, talks about higher education's take on SEO. SEO is not often considered when institutions approach the process of building brand awareness. The University of Rochester took the opposite approach to increase their organic traffic as a result. Today, Brian explores how higher education thinks about SEO and content strategy.
About the speaker
Brian Piper
University of Rochester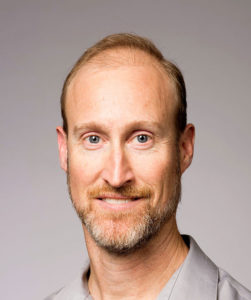 Part 1

Higher Education's SEO & Content Strategy — Brian Piper // University of Rochester
Show Notes
01:59

Higher education and SEO

Generally, higher education institutions are segmented and dont consider SEO to build brand awareness. Its important for content creators to be educated on SEO and keyword research.

06:05

Leveraging content to create calls to action

Essentially, research stories should drive users toward eventually filling out an application. Topics must align with institutional strategic priorities and audience interests.

08:55

Challenges to content prioritization

Before Brian started at the university, they had a reactive approach to content. Now, high search potential content is found based on trends in the world and ongoing research.

10:58

Competitive research and content strategy

Research is done to determine keyword gaps and create new content for those areas. Competitive research boils down to who owns the keywords you want to rank for and their DA.

12:43

Defining SEO and content strategy goals

Ensure that content aligns with business goals and strategic priorities. Target keywords that will attract your target audience and drive the desired conversions.
Quotes
"We were able to increase our organic traffic by 150% just by updating the research stories we had, and doing minor SEO on a handful of stories." -Brian Piper, Director of Content Strategy, U of Rochester

"Our stories on the struggles in Ukraine got a lot of organic traffic because we figured out the questions people were asking and had experts answer those questions." -Brian Piper, Director of Content Strategy, U of Rochester

"We wanted to compete with everyone putting out COVID content. And we ended up ranking above CDC for several keywords that were driving a lot of traffic to our medical center." -Brian Piper, Director of Content Strategy, U of Rochester

"You have to know what your business goals and strategic priorities are. Then, make sure the content you're creating will ladder up to those strategies." -Brian Piper, Director of Content Strategy, U of Rochester

"From an SEO perspective, make sure you're targeting the keywords that are eventually going to attract the audience you're looking to convert." -Brian Piper, Director of Content Strategy, U of Rochester
Part 1

Higher Education's SEO & Content Strategy — Brian Piper // University of Rochester
Up Next:
Part 1

Higher Education's SEO & Content Strategy — Brian Piper // University of Rochester

Brian Piper, Director of Content Strategy and Assessment at the University of Rochester, talks about higher education's take on SEO. SEO is not often considered when institutions approach the process of building brand awareness. The University of Rochester took the opposite approach to increase their organic traffic as a result. Today, Brian explores how higher education thinks about SEO and content strategy.

Part 2

Breaking Down Silos with SEO — Brian Piper // University of Rochester

Brian Piper, Director of Content Strategy and Assessment at the University of Rochester, talks about higher education's take on SEO. By nature, higher education is extremely siloed with everyone focusing on their specific goals. Through SEO education, seeking out opportunities for crosslinking and cross promoting, large organizations can begin to see an overall increase in organic traffic. Today, Brian discusses breaking down silos with SEO.

Play Podcast

Part 3

Tracking the Impact of SEO — Brian Piper // University of Rochester

Brian Piper, Director of Content Strategy and Assessment at the University of Rochester, talks about higher education's take on SEO. Tracking the impact of SEO is crucial to evaluating the effectiveness of an initiative. For larger organizations, individual strategies must be tracked according to the different initiatives they're meant to support. Today, Brian discusses tracking the impact of SEO.

Play Podcast