Breaking Down Silos with SEO — Brian Piper // University of Rochester
Brian Piper, Director of Content Strategy and Assessment at the University of Rochester, talks about higher education's take on SEO. By nature, higher education is extremely siloed with everyone focusing on their specific goals. Through SEO education, seeking out opportunities for crosslinking and cross promoting, large organizations can begin to see an overall increase in organic traffic. Today, Brian discusses breaking down silos with SEO.
About the speaker
Brian Piper
University of Rochester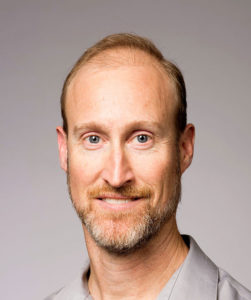 Part 2

Breaking Down Silos with SEO — Brian Piper // University of Rochester
Show Notes
02:16

Training the University of Rochester to understand SEO

Workshops highlighted opportunities for collaboration between departments. By identifying those opportunities for cross promotion, organic traffic increased across the whole institution.

05:54

Using SEO to break down silos within higher education institutions

When it comes to content, everyone needs to be on board around optimization. This includes not only optimization of the topic, but also the delivery and the promotion of the content

08:04

Governance and linking strategies across higher education websites

The challenge is finding consistent ways to optimize and interact across different platforms. Theres also a growing understanding of the potential impact when these channels connect.

09:52

Setting up the SEO department as a central resource for knowledge

SEOs are responsible for sharing the education to get buy-in from other departments. They must be convinced of the importance of providing a good user experience overall.

12:09

Educating higher education institutions on SEO

Be willing to help others and open up opportunities for collaboration. It all boils down to getting them to pay attention to SEO performance and find collaborative ways for improvement.
Quotes
"It took about eight months in the central communications department before we started making an impact by doing some optimization projects." -Brian Piper, Director of Content Strategy, U of Rochester

"By looking for opportunities for crosslinking and cross promoting, we were able to see a significant organic traffic increase across the whole institution." -Brian Piper, Director of Content Strategy, U of Rochester

"For the last 20 years, since different schools have been working on their websites and creating their websites, there hasn't been any governance." -Brian Piper, Director of Content Strategy, U of Rochester

"Everybodys slowly realizing that we'll function much better as a branded house versus a house of brands." -Brian Piper, Director of Content Strategy, U of Rochester

"We just did a whole bunch of work on our templates. So now our core web vital scores are 96 to 100 on mobile and desktop." -Brian Piper, Director of Content Strategy, U of Rochester

"Something I learned from Andy Crestodina and put in every email signature is, if there's any opportunities for collaboration, reach out to me." -Brian Piper, Director of Content Strategy, U of Rochester
Part 2

Breaking Down Silos with SEO — Brian Piper // University of Rochester
Up Next:
Part 1

Higher Education's SEO & Content Strategy — Brian Piper // University of Rochester

Brian Piper, Director of Content Strategy and Assessment at the University of Rochester, talks about higher education's take on SEO. SEO is not often considered when institutions approach the process of building brand awareness. The University of Rochester took the opposite approach to increase their organic traffic as a result. Today, Brian explores how higher education thinks about SEO and content strategy.

Play Podcast

Part 2

Breaking Down Silos with SEO — Brian Piper // University of Rochester

Brian Piper, Director of Content Strategy and Assessment at the University of Rochester, talks about higher education's take on SEO. By nature, higher education is extremely siloed with everyone focusing on their specific goals. Through SEO education, seeking out opportunities for crosslinking and cross promoting, large organizations can begin to see an overall increase in organic traffic. Today, Brian discusses breaking down silos with SEO.

Part 3

Tracking the Impact of SEO — Brian Piper // University of Rochester

Brian Piper, Director of Content Strategy and Assessment at the University of Rochester, talks about higher education's take on SEO. Tracking the impact of SEO is crucial to evaluating the effectiveness of an initiative. For larger organizations, individual strategies must be tracked according to the different initiatives they're meant to support. Today, Brian discusses tracking the impact of SEO.

Play Podcast