October SEO Winners Twitter, Tiktok, Meta, — Tyson Stockton // Previsible
Tyson Stockton, PreVisible.io Co-Founder and Education Partner, looks at the trends behind SEO's biggest movers, shakers, and slackers in October. After Elon Musk's recent takeover of Twitter, it's unsurprising that the platform experienced a significant jump in its overall organic visibility. Surprisingly, a lot of this increase was due to the misspelling and variants of brand names working in their favor of social media companies. Today, Tyson discusses this month's SEO winners.
About the speaker
Tyson Stockton
Previsible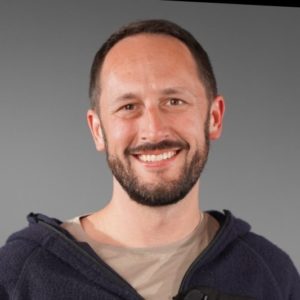 Part 1

October SEO Winners Twitter, Tiktok, Meta, — Tyson Stockton // Previsible
Show Notes
02:34

Twitters increase in organic visibility

Twitter had a significant increase of 58% in its overall organic visibility in October. This increase was mainly due to new ranking keywords that were misspellings and variants of brand names.

05:19

How Google is handling the misspelling of brand names

There was a lot of movement in this area for Twitter due to changes from Google. For example, when users searched for Star Bucks and they intended to search for Starbucks, Twitter became present in those results.

06:24

TikToks increase in organic visibility

Similar to Twitter, TikTok saw a 15% increase in its overall organic visibility as a result of misspelled brand names. The increase also came as a result of the high search volume of brand names.

07:06

Brand channels on user

The URLs that Twitter saw gains on were primarily the channels or handles of brands. However, on TikTok, tags referring to brands were outperforming the brands owned content.

09:00

YouTubes increase in organic visibility

YouTube saw a 28% increase this month. Most of their gains came from variants and misspellings of brands, but this was more geared to specific types of keywords.

10:30

Facebook and the misspelling of brand names

While other social media players saw significant gains from this, Facebook saw a slight decrease. However, Meta.coms SEO visibility score went up to 113,000 because it was collecting all of the brand queries for Facebook.

12:13

Facebook migrating its SEO to Meta.com

Essentially, Facebook is still holding on to its rankings and stacking those rankings with Meta on the SERPs. This is due to the continued shift of branding and ownership from Facebook to Meta, but Meta still has to do a lot of work to improve its core web vitals scores.

13:14

Hilton.coms decrease and increase in SEO visibility

Mid-month, Hilton.com rankings decreased substantially for locations terms and within their hotels directory. But, these rankings eventually increased by 55% and the decrease seems to have stemmed from a temporary alteration or linking.

14:55

SEO takeaways from Hilton.coms performance this month

Hilton.com lost ranking on keywords that were not specifically hotel related. So, its essential to increase rankings on terms and queries that are not as general and for which youre able to satisfy the intent.

16:14

Recommendations for SEO practices

Social media channels will not drop out of the rankings for brand terms, so its best to expand your brand term rankings by incorporating in social channels. Also, don't get too comfortable if you're ranking on terms for which you dont satisfy user intent.
Quotes
"Twitter had a significant jump this last week where they saw a 58% increase on their overall organic visibility." -Tyson Stockton, Co-Founder, PreVisible.io

"Twitter saw a huge influx in new ranking keywords. Over 14% of their gains came from new ranking keywords, and most of those were misspelling variants of brand names." -Tyson Stockton, Co-Founder, PreVisible.io

"TikTok saw a 15% increase in their overall visibility." -Tyson Stockton, Co-Founder, PreVisible.io

"What you see a lot of on TikTok are the tags. So, it could be a tag of a brand name of people just talking about that brand that's outperforming the actual brands owned content." -Tyson Stockton, Co-Founder, PreVisible.io

"YouTube saw a 28% increase this month." -Tyson Stockton, Co-Founder, PreVisible.io

"Meta.com was sitting around an SEO visibility score of 30. This last month, they jumped up to over 113,000. So, it's like a 300000% increase for the month." -Tyson Stockton, Co-Founder, PreVisible.io

"Theres a lot of work to do on the SEO of Meta. Looking at the core web vitals performance scores, theres a crazy amount of video usage and they're going to rank because of the company's size." -Tyson Stockton, Co-Founder, PreVisible.io

"Where you have a presence on a term that you don't really have an experience that's satisfying the user intent, there is always going to be a high potential for it to be short lived." -Tyson Stockton, Co-Founder, PreVisible.io

"We're not going to see social media channels drop out of rankings for brand terms. So, expand your brand term rankings by incorporating in those social channels." -Tyson Stockton, Co-Founder, PreVisible.io

"Don't get too overly comfortable if you're ranking on terms that you don't have an actual quality experience for that intent." -Tyson Stockton, Co-Founder, PreVisible.io
Part 1

October SEO Winners Twitter, Tiktok, Meta, — Tyson Stockton // Previsible
Up Next:
Part 1

October SEO Winners Twitter, Tiktok, Meta, — Tyson Stockton // Previsible

Tyson Stockton, PreVisible.io Co-Founder and Education Partner, looks at the trends behind SEO's biggest movers, shakers, and slackers in October. After Elon Musk's recent takeover of Twitter, it's unsurprising that the platform experienced a significant jump in its overall organic visibility. Surprisingly, a lot of this increase was due to the misspelling and variants of brand names working in their favor of social media companies. Today, Tyson discusses this month's SEO winners.

Part 2

October SEO Losers: Sears, Websters, Linkedin — Tyson Stockton // Previsible

Tyson Stockton, PreVisible.io Co-Founder and Education Partner, looks at the trends behind SEO's biggest movers, shakers, and slackers in October. Google's approach towards the misspellings of branded terms and determining intent has been advantageous to social media websites. However, rather than benefiting from this, LinkedIn has experienced a decline in SEO performance on brand-related queries. Today, Tyson discusses this month's SEO losers.

Play Podcast