SEO Resources SMBs Should Use — Zac Almeida // The SEO Hustler
Zac Almeida, CEO of The SEO Hustler weighs in on SEO resources you may be overlooking. Many SEO dedicated platforms and tools exist today. And this large offering makes it hard for many small businesses to find the right fit. Today, Zac highlights the SEO resources SMBs should be using
About the speaker
Zac Almeida
The SEO Hustler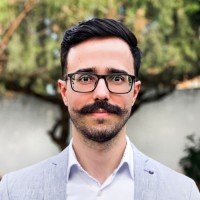 Part 1

SEO Resources SMBs Should Use — Zac Almeida // The SEO Hustler
Show Notes
02:24

SEO resources available to SMBs

Ahrefs is one of the best SEO tools available to SMBs. It gives companies the opportunity to track their own performance while giving them competitive insights.

03:51

What differentiates broad SEO platforms

Broad platforms like SEMrush, Botify, Screaming Frog differ in terms of database size and price. A larger database offers greater access to keyword information.

05:22

Using multiple tools verus a universal platform

Generally, an all-in-one solution is better than a fragmented one. But, when business needs are specific, multiple tools should be explored.

07:53

Enterprise solutions versus mid

Automation sets enterprise solutions apart from mid-market products. Businesses should move towards enterprise-oriented solutions when able to allocate a larger budget to SEO.

09:48

When enterprise solutions are required

Tracking a website becomes harder as it grows. Enterprise solutions should be used in relation to website size.

10:48

Tools relevant to SMBs

For keyword research, Keywords Everywhere is the go to. Other useful tools include, keyword explorer, site explorer, and site audit, within Ahrefs. More technical people can utilize Scrappy.

12:46

When SMBs should enlist the help of SEO experts

If SEO knowledge is unavailable in-house, it is best to outsource to an SEO firm. Platforms and tools cannot produce results on their own.
Quotes
"80% of the work we do is on Ahrefs." -Zac Almeida, CEO of The SEO Hustler

"When you are an SMB, what you need is a tool that works." -Zac Almeida, CEO of The SEO Hustler

"If you can get started and go faster overall, that's good for a small business. That's good for startups. You don't lose time, you don't lose money." -Zac Almeida, CEO of The SEO Hustler

"For SEO, an all-in-one solution is always better than fragmenting." -Zac Almeida, CEO of The SEO Hustler

"I have clients with over 200 million clicks per month, and clients that have 10,000 clicks per month. We manage their websites using the same SEO tools." -Zac Almeida, CEO of The SEO Hustler

"When your SEO ROI allows you to pay $3,000 per month...that's when you start increasing the number of tools you use, and moving enterprise solutions." -Zac Almeida, CEO of The SEO Hustler

"You need someone that understands SEO because Ahrefs, Screaming Frog, Semrush, Searchmetrics, will not do the job alone." -Zac Almeida, CEO of The SEO Hustler
Part 1

SEO Resources SMBs Should Use — Zac Almeida // The SEO Hustler
About the speaker
Zac Almeida
The SEO Hustler