Why E-A-T is the hot topic of the moment — Zac Almeida // The SEO Hustler
CEO of The SEO Hustler, Zac Almeida, talks about why E-A-T is a hot topic currently. Google is changing its approach to content evaluation. It's vetting its validity, author credibility, and research backing. So SEOs need to optimize content for E-A-T. Today, Zac looks at why E-A-T is so important today.
About the speaker
Zac Almeida
The SEO Hustler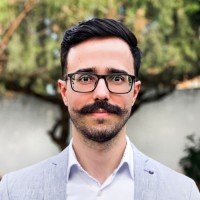 Part 2

Why E-A-T is the hot topic of the moment — Zac Almeida // The SEO Hustler
Show Notes
02:19

E

While it isnt an outright score, Google uses E-A-T to assess the trustworthiness and validity of a sites content.

04:21

Google, E

The SEO community should look to Google's Search Quality Rating Guidelines. This document comprehensively breaks down how websites are assessed.

06:33

What SMBs can do to boost their E

Provide content backed by research and authored by experts. Be clear about who will receive value from the product or service you provide.

09:27

Why E

Google wants to ensure that the search results they provide to their users are valuable and safe. Pages that fail to provide value to users will not make it onto Googles first page.

11:03

Why Google is reprioritizing E

The 2016 US election exposed the need to limit visibility of harmful or disingenuous content. It also exposed the need to validate the expertise of content authors.

12:31

How SEOs can track their E

Ranking changes after a broad core update will indicate performance. Google also evaluates websites on topic coverage so SMBs should strive to have the largest topic coverage they can in their industry.
Quotes
"If a website has E-A-T, it will rank better." -Zac Almeida, CEO of The SEO Hustler

"If you're producing content, you need to make sure you have clear author information on your blog pages. It's important for Google to perceive the author as an expert." -Zac Almeida, CEO of The SEO Hustler

"The 2016 US election was a tipping point regarding factual information on the web. That's one of the main reasons Google started working more on E-A-T." -Zac Almeida, CEO of The SEO Hustler

"Google wants to make sure the results that are offered on the first page are helpful and safe for readers." -Zac Almeida, CEO of The SEO Hustler

"Ranking changes after a broad core update, will tell SMBs if theyre moving in the right direction or not." -Zac Almeida, CEO of The SEO Hustler

"Small businesses need to focus on producing and publishing more content early on to ensure they have a decent topic coverage sheet." -Zac Almeida, CEO of The SEO Hustler
Part 2

Why E-A-T is the hot topic of the moment — Zac Almeida // The SEO Hustler
About the speaker
Zac Almeida
The SEO Hustler