The AI/EEAT affects within Google — Anthony May // Palo Alto Networks
Anthony May, SEO and Strategy Consultant at Palo Alto Networks, explores the intersection of AI and E-E-A-T and the impact on Google Search. AI-generated content has undoubtedly changed the landscape of SEO, impacting content creation, user experience, and search engine rankings. As AI becomes more prevalent, the importance of E-E-A-T and the percentage of AI content in a page's overall content mix will play crucial roles in determining search visibility and rankings. Today, Anthony discusses AI and E-E-A-T.
About the speaker
Anthony May
Palo Alto Networks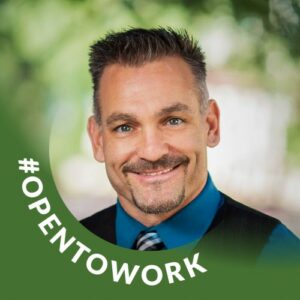 Part 1

The AI/EEAT affects within Google — Anthony May // Palo Alto Networks
Show Notes
02:07

How advancements in AI and technology connect to E E A T

While AI-generated content is becoming more prevalent, the importance of E-E-A-T factors in ranking search results remains significant. As a result, there is a need to find a balance between AI and human-created content to maximize SEO effectiveness and achieve the best results.

05:30

The importance of AI content percentage and its placement in search results.

If AI-generated content is prioritized at the top of the SERP, this indicates its importance to customers and Google. Therefore, striking a balance between human and a percentage of AI content can enhance the user experience and contribute to better placement on the SERP.

07:58

Strategies for securing placements in search results

Review the top-ranking pages to understand what they are doing right in terms of technical SEO, E-E-A-T, backlinks, content, and conversion factors. Integrating 30% to 50% of AI content with your existing content will improve its overall performance on the SERP.

10:32

Navigating the evolving landscape of AI generated content in SEO

AI is constantly evolving, so as content is created, and AI learns from it, the content may need further adjustments. With the growing importance of AI, it's essential to adapt and keep up with the changes to stay competitive in search results.

13:00

The importance of valuable content and AI in SEO success

Google cares about providing valuable content to its users. If you create valuable content for your customers, in a way that it can be easily found by Google, and include AI, your website has a better chance of ranking well in search results.

14:58

The growing significance of E E A T and backlinks in SEO

Similar to YMYL, E-E-A-T will become a major aspect of SEO, and well likely see a shift toward giving more importance to backlinks for ranking. By focusing on E-E-A-T and technical SEO, we can expect better results in our SEO efforts.

16:04

The future of SEO

In the future, SEO will undergo significant changes with the rise of AI in search results. As organic results decrease, ranking higher on the search page will become crucial for businesses to succeed, and AI will help businesses improve their rankings.
Quotes
"If AI is important to customers, then AI is important to Google. Therefore, we should have a percentage of AI in our content." - Anthony May

"If we look at the pages that have 100% of AI-generated content, Google is able to find them and say, this is not as good, you guys just ran this through a machine and did this." - Anthony May

"Integrating 30-50% AI-generated content with your existing content leads to better SERP performance. Using 100% AI content or relying solely on human-created content won't achieve the same level of success." - Anthony May

"Just like SEO has always been, even more so now, this is a never-ending battle. You need to change and adapt along with the AI, and ensure your content evolves accordingly to keep up with its impact." - Anthony May

"Just like YMYL, E-E-A-T is going to become a major structural aspect of what we do." - Anthony May

"SEO as a future is 10 times more important than it was last year because you're not going to be making money unless you can get higher up on that SERP." - Anthony May
Part 1

The AI/EEAT affects within Google — Anthony May // Palo Alto Networks
Up Next:
Part 1

The AI/EEAT affects within Google — Anthony May // Palo Alto Networks

Anthony May, SEO and Strategy Consultant at Palo Alto Networks, explores the intersection of AI and E-E-A-T and the impact on Google Search. AI-generated content has undoubtedly changed the landscape of SEO, impacting content creation, user experience, and search engine rankings. As AI becomes more prevalent, the importance of E-E-A-T and the percentage of AI content in a page's overall content mix will play crucial roles in determining search visibility and rankings. Today, Anthony discusses AI and E-E-A-T.

Part 2

SEO's importance now vs. the past — Anthony May // Palo Alto Networks

Anthony May, SEO and Strategy Consultant at Palo Alto Networks, explores the intersection of AI and E-E-A-T, and the impact on Google Search. With the emergence of generative AI and the shrinking organic spots on the SERP, SEO has never been more crucial for businesses than now. However, it also presents a challenging and competitive landscape where businesses must continuously evolve their SEO strategies to secure top positions. Today, Anthony discusses SEO's importance now vs. the past

Play Podcast