TikTok for SEO — Austin Armstrong // Socialty Pro
Austin Armstrong, Co-Founder & CEO of Sociality Pro, discusses social media's relationship with search. The difference between TikTok and social media platforms like Instagram and Facebook boils down to its algorithm. TikTok's algorithm focuses on reaching new audiences, and companies that joined the platform are enjoying massive organic growth. Today, Austin talks about TikTok for SEO
About the speaker
Austin Armstrong
Socialty Pro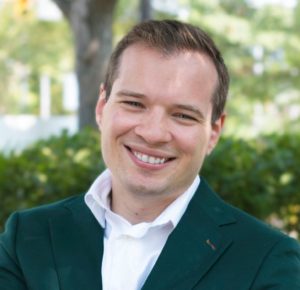 Part 1

TikTok for SEO — Austin Armstrong // Socialty Pro
Show Notes
02:23

How marketers and SEOs should approach TikTok

As the platforms user base grows, its moving away from being an app exclusive to kids. Companies that have given TikTok a fair chance are thriving on the platform.

04:27

What separates TikTok from other social media platforms

Traditional social media platforms focus on connecting you with friends and family. TikToks organic growth potential connects your content with a much wider audience faster.

06:18

Benefits of TikToks algorithm

The algorithm uses your content for categorization. Producing consistent, targeted content around company offerings will get your content served to relevant audiences.

08:14

Engaging content types on TikTok

Educational content can thrive on the platform if it can manage to capture user attention. Typically, people respond positively to free tips, tricks, and strategies.

09:38

SEO for TikTok

Use a keyword tool to determine the questions people are asking in your industry. Answer those specific questions on TikTok, then repurpose those videos across your social media.

12:20

How the TikTok algorithm differs from Googles algorithm

Googles algorithm works based on search intent. TikToks algorithm learns about the content you regularly create, and puts your videos in front of people interested in that subject matter.

15:20

Extracting value from of the TikTok algorithm

TikTok videos and sounds are indexable in Google search results. By optimizing your display name and credentials, your profile can be indexed in the Google search results as well.

17:14

How SEOs can use TikTok to impact organic traffic

Like regular keyword optimization, optimize everything on your profile around what you want to be found for. Your bio and content should be optimized around your niche.
Quotes
"TikTok is the fastest growing social media platform ever. It's the fastest to 1 billion downloads and there's over 100 million active users in the United States alone." -Austin Armstrong, Co-Founder & CEO, Sociality Pro

"What separates TikTok from other social media is, we don't want to connect with our friends and family on the platform. The primary focus of the platform is to reach more and more people." -Austin Armstrong, Co-Founder & CEO, Sociality Pro

"By putting out highly targeted content around what your business offers, over time, people will start to engage with it in different ways, share it with themselves, leave comments, etc." -Austin Armstrong, Co-Founder & CEO, Sociality Pro

"Im constantly sharing the best digital marketing and SEO tips from my seven years in digital marketing. I give all my best information away for free and people follow me as a result." -Austin Armstrong, Co-Founder & CEO, Sociality Pro

"All social media platforms are search engines. People just start looking for information a little bit differently." -Austin Armstrong, Co-Founder & CEO, Sociality Pro

"If you have videos on your landing pages, that opens up the eligibility of the Google videos tab. So it's going to drive extra traffic to your page through that." -Austin Armstrong, Co-Founder & CEO, Sociality Pro

"TikTok videos and sounds are directly indexable in Google search results, as well as our profiles." -Austin Armstrong, Co-Founder & CEO, Sociality Pro
Part 1

TikTok for SEO — Austin Armstrong // Socialty Pro
About the speaker
Austin Armstrong
Socialty Pro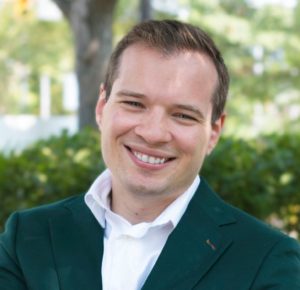 Up Next:
Part 1

TikTok for SEO — Austin Armstrong // Socialty Pro

Austin Armstrong, Co-Founder & CEO of Sociality Pro, discusses social media's relationship with search. The difference between TikTok and social media platforms like Instagram and Facebook boils down to its algorithm. TikTok's algorithm focuses on reaching new audiences, and companies that joined the platform are enjoying massive organic growth. Today, Austin talks about TikTok for SEO

Part 2

Merging Social & SEO — Austin Armstrong // Socialty Pro

Austin Armstrong, Co-Founder & CEO of Sociality Pro, discusses social media's relationship with search. When you're looking for organic, fast and cost-effective ways to grow your brand's visibility online, Google can no longer be the only focus. While it can take up to a year to see any significant growth results from organic SEO, social media platforms like TikTok offer great opportunities to achieve much faster organic growth. Today, Austin talks about merging your SEO and social media efforts.

Play Podcast