Why does the SEO industry have such a bad reputation — Andy Crestodina // Orbit Media
Andy Crestodina, Co-founder and Chief Marketing Officer at Orbit Media Studios talks about questionable practices within the SEO industry. When it comes to laying the blame for SEO's spammy reputation, several parties are at fault. With the industry slowly trending towards better SEO practices, Andy looks into why the SEO industry has a bad reputation.
About the speaker
Andy Crestodina
Orbit Media Studios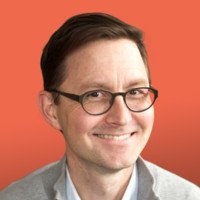 Part 1

Why does the SEO industry have such a bad reputation — Andy Crestodina // Orbit Media
Show Notes
01:32

SEO industrys bad reputation

SEOs bad reputation stems from a lack of understanding. Activities like spamming, scamming, and generally unscrupulous players contribute to the bad reputation.

04:06

Improving SEOs reputation

Improvement is slow because SEO services are often purchased with limited knowledge about the process and possible outcomes. SEOs also have a history of lack of transparency and offering false promises.

05:38

Differentiating spammers from quality SEOs

Bad SEOs capitalize on people's confusion. SEOs need to explain what they are doing for their clients in order to eliminate the misinformation around SEOs abilities.

06:52

The impact of shady tactics

Many companies believe that there are shortcuts in SEO. As a result, time and research arent invested to identify SEO firms that can aid in business objectives.

09:59

Obstacles hindering improvement

Transparency is what is missing from the industry. Firms dedicated to pushing transparency will outdo their competitors.

10:48

Client retention strategies

Its important to keep in touch with clients lost to quick fixes. For long-term success, set realistic client expectations on deliverables for business growth.

12:04

Who deserves the blame for SEOs bad reputation

Clients buying into SEO with little education about it, and SEO firms that prey on their ignorance are to be blamed. Also, SEO news publications that stretch the truth to keep their visitors up.

14:17

Google and SEOs bad reputation

Google is not open about the algorithm and what they really need SEOs to optimize for. Bad players take advantage of this and their client's ignorance towards the process.

17:06

Where the SEO industrys reputation is heading

While spam worked well in the past, SEOs reputation seems to be moving away from that in a positive direction. There are a lot of upcoming opportunities in the industry.
Quotes
"It's a sunny place for some shady people. SEO has a spot of a reputation for sure." -Andy Crestodina, Co-founder & Chief Marketing Officer, Orbit Media Studios

"A lot of people who buy SEO services have very little information and little knowledge about what SEO will actually do for them." -Andy Crestodina, Co-founder & Chief Marketing Officer, Orbit Media Studios

"Daily, there are lots of people who pay 5, 10 grand a month without even knowing what an SEO does when they wake up in the morning." -Andy Crestodina, Co-founder & Chief Marketing Officer, Orbit Media Studios

"SEO is not famous for transparency about what it's actually going to do for the clients in each engagement." -Andy Crestodina, Co-founder & Chief Marketing Officer, Orbit Media Studios

"Buyers think that there's a magic bullet, some trick, some secret place to hide a key word, or an easy way to grow your authority." -Andy Crestodina, Co-founder & Chief Marketing Officer, Orbit Media Studios

"I've done this for 20 years. I don't know of any trick to do it." -Andy Crestodina, Co-founder & Chief Marketing Officer, Orbit Media Studios

"SEO is more of an outcome that comes from lots of little actions and those actions themselves are different." -Andy Crestodina, Co-founder & Chief Marketing Officer, Orbit Media Studios

"People think that SEO is a prescriptive thing, or that all SEO firms are the same. They have different approaches and solve different kinds of problems." -Andy Crestodina, Co-founder & Chief Marketing Officer, Orbit Media Studios

"Market yourself as being more transparent than the competition and you'll do well because that's what is missing." -Andy Crestodina, Co-founder & Chief Marketing Officer, Orbit Media Studios

"Don't lie to your prospects. Preserve your reputation. You'll win through word of mouth. You can't over promise, that doesn't work in the long game." -Andy Crestodina, Co-founder & Chief Marketing Officer, Orbit Media Studios

"Google's algorithm changes 200 times a year. Do I need to change my strategy 200 times a year?" -Andy Crestodina, Co-founder & Chief Marketing Officer, Orbit Media Studios

"Google's not telling us what are the levers that we have to pull. We're just going to make some up and try to sell them." -Benjamin Shapiro, Host, VOS podcast

"Googles lack of transparency of the platform adds to the mystery and probably makes it easier for shady players to rip off ignorant clients." -Andy Crestodina, Co-founder & Chief Marketing Officer, Orbit Media Studios
Part 1

Why does the SEO industry have such a bad reputation — Andy Crestodina // Orbit Media