How to have a great meeting about SEO — Andy Crestodina // Orbit Media
Co-founder and Chief Marketing Officer at Orbit Media Studios, Andy Crestodina, explores improving conversations around SEO. When it comes to building out effective SEO strategies, the conversations are not always happening with SEO professionals. Without data, these discussions can miss the mark. Andy shares his insights on having great SEO conversations.
About the speaker
Andy Crestodina
Orbit Media Studios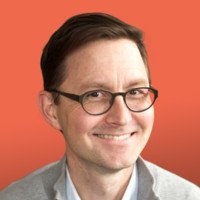 Part 2

How to have a great meeting about SEO — Andy Crestodina // Orbit Media
Show Notes
02:32

How to have great conversations about SEO

Educate clients that it isnt just about focusing on keywords, rankings, or Googles changing algorithm. The key is to get them to understand that many factors contribute to success.

05:09

Why businesses should invest in quality SEO services

What really counts are SEO practices that move customers towards profitable actions for businesses. Focusing on just one variable such as ranking can generate ego metrics.

06:47

Reducing client confusion around SEO

This is achieved through providing clients with data-driven analysis. Clearly show efforts that drive conversions to prompt data-driven decision making.

08:56

Building SEO strategies with clients

Successful SEO strategies begin with a business knowing what its marketing objectives are. SEOs are responsible for executing strategies that align with these objectives.

12:56

Selling SEO and marketing services

When speaking with decision-makers, data goes a long way. It enables you to demonstrate how SEO strategies can be applied within a business marketing strategies.

16:08

Tips for successful SEO conversations

Best practices should be tested to see if they are a fit for a company. Focus on the main objectives and use data to drive the decision making process.
Quotes
"To have a good SEO meeting, you have to educate the person you're talking to about how SEO is about semantics." -Andy Crestodina, Co-founder & Chief Marketing Officer, Orbit Media Studios

"SEO is about the topic, not just the phrase. Any page that ranks, likely ranks for hundreds of closely related phrases." -Andy Crestodina, Co-founder & Chief Marketing Officer, Orbit Media Studios

"It's not just about one key phrase in one search ranking. It's about the demand for that phrase going up or down to the search results for that phrase." -Andy Crestodina, Co-founder & Chief Marketing Officer, Orbit Media Studios

"If you work backwards from success, you are far more likely to get to a point where you're making good decisions." -Andy Crestodina, Co-founder & Chief Marketing Officer, Orbit Media Studios

"If you go forward from a keyword and ranking, you're very unlikely to have a good meeting and to take an action that will lead to greater demand." -Andy Crestodina, Co-founder & Chief Marketing Officer, Orbit Media Studios

"When an executive says our total search traffic has declined, does that matter? It doesn't necessarily matter, until you go down to traffic." -Andy Crestodina, Co-founder & Chief Marketing Officer, Orbit Media Studios

"You've got to drill down in the reports to find out if that thing that you were panicked about is in fact consequential at all." -Andy Crestodina, Co-founder & Chief Marketing Officer, Orbit Media Studios

"Let's not obsess about the top of the funnel, vanity metrics, and the leading indicators that don't correlate with ROI." -Andy Crestodina, Co-founder & Chief Marketing Officer, Orbit Media Studios

"If you want to be successful at SEO, you need to have clear objectives of what you're trying to accomplish as a business." -Benjamin Shapiro, Host, VOS podcast

"If you're selling SEO, figure out the problem the customer's trying to solve first. Then figure out what the answer is." -Benjamin Shapiro, Host, VOS podcast

"Opinion versus data, the data wins. If you bring data to a meeting, you're going to have a better meeting." -Andy Crestodina, Co-founder & Chief Marketing Officer, Orbit Media Studios

"SEO fits within a marketing strategy." -Andy Crestodina, Co-founder & Chief Marketing Officer, Orbit Media Studios

"A best practice is simply a good hypothesis. You've got to go test it. Best practices are not rules." -Andy Crestodina, Co-founder & Chief Marketing Officer, Orbit Media Studios
Part 2

How to have a great meeting about SEO — Andy Crestodina // Orbit Media