About the speaker
Jordan Koene
Searchmetrics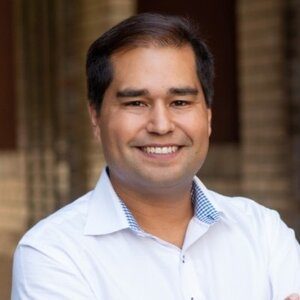 Part 1

Why Google is changing your titles — Jordan Koene // Searchmetrics
Show Notes
02:04

Why Google is changing your titles

In a bid to enhance search results, Google incorporated things like AI and natural language. Now these tools are being used to rewrite everyone's meta titles.

02:53

The SEO communitys reaction

The SEO community is not happy with Googles decision to throw out their content. This content is then filled in by AI-created content.

04:12

How to look at your titles going forward

Google has now taken control of titles. So it will be up to Googles AI to create a title for your content.

05:20

The expected repercussions

SEOs will need to pay more attention to what they put in their titles. Your titles need to be consumer-centric.

09:44

The impact on users

A lot of times when Google rewrites your titles, descriptive or branded elements are removed. So users end up not being able to identify what theyre looking for in the results.

12:46

Why the surprise update

Usually, Google shares their plans to upgrade. But the title changes appeared out of nowhere. In a company the size of Google, some things can get lost in the bustle.
Quotes
"This is like a huge ordeal. And I think that I'll be very blunt. I think Google got it wrong. I kind of feel a little bit duped." - Jordan Koene, SEO Strategist, Searchmetrics

"There's a lot of mistakes in this. And there aren't many people who are pleased with what was seemingly one of the very few SERP elements that as an SEO, we still could control." - Jordan Koene, SEO Strategist, Searchmetrics

"What Google was trying to do was build something that was more universally applicable to the search query, which unfortunately is a false pretense because you can't do that." - Jordan Koene, SEO Strategist, Searchmetrics

"You can't know exactly what consumers want off the search. You can understand their intent, but you can't understand the purpose. And there's a huge difference between the two." - Jordan Koene, SEO Strategist, Searchmetrics

"We're trying to make sure that we're matching intent and whatever that Google's saying, but in reality, they're not allowing SEO's to be descriptive about what their assets are." - Benjamin Shapiro, Host, VOS podcast

"As an SEO, we've got to be far more vigilant about how we construct titles to the experience and the limitations of the experience in search." - Jordan Koene, SEO Strategist, Searchmetrics

"What we're seeing is dramatic declines systematically across the board in CTRs because consumers are no longer being messaged with the intention or purpose of these pages." - Jordan Koene, SEO Strategist, Searchmetrics"AI just isn't there yet to do what theyre trying to do, which is understand why a user clicks. And thats different from the intent that might exist on a server." - Jordan Koene, SEO Strategist, Searchmetrics
Part 1

Why Google is changing your titles — Jordan Koene // Searchmetrics
About the speaker
Jordan Koene
Searchmetrics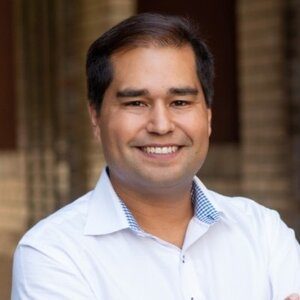 Up Next:
Part 1

Why Google is changing your titles — Jordan Koene // Searchmetrics