Interlinking structure's impact on Googlebot — Serge Bezborodov // JetOctopus
Serge Bezborodov, CTO and Co-Founder of JetOctopus, talks about log files and Googlebot. Effective internal linking plays a vital role in ensuring the crawlability of your website. By strategically placing links between relevant pages, you create a roadmap that search engine bots can follow to discover and index your content more efficiently. Today, Serge discusses interlinking structure's impact on Googlebot.
About the speaker
Serge Bezborodov
JetOctopus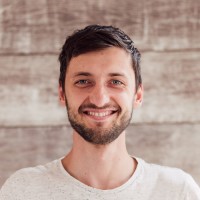 Part 2

Interlinking structure's impact on Googlebot — Serge Bezborodov // JetOctopus
Show Notes
02:27

Maximizing crawl budget through the right internal linking structure

When a page has multiple internal links pointing to it, it indicates to Googlebot that the page is important. By using the right internal linking strategy, you can ensure Googlebot crawls your most valuable pages.

05:04

The importance of internal link volume vs quality

Today, the more powerful internal links are in your main content, and visible and clickable to users. Thematic relevance is also crucial when linking pages.

06:32

Leveraging effective internal linking to improve user experience

Internal linking serves not only search engines but also enhances the user experience by ensuring related pages are linked for easy navigation. In addition, internal linking and data from a tool like GSC help large websites understand the importance of their pages.

08:24

Leveraging internal linking to pass on value from external links

When a website has thousands or millions of pages, relying solely on internal linking for indexation is impractical. Creating hub pages that attract numerous backlinks, then strategically linking from these pages to other important pages can distribute link authority.

09:41

How to prioritize internal linking in SEO

Alongside internal linking, optimizing technical factors like website loading time and page sizes is crucial for crawlability. Additionally, investing in content improvement should take precedence over internal linking if content quality issues exist.
Quotes
"Internal linking is one of the main signals for Googlebot as its your prioritizing of your pages." -Serge Bezborodov, Co-Founder, JetOctopus

"The more important your page, the more internal links pointing to this page from other pages." -Serge Bezborodov, Co-Founder, JetOctopus

"Not all links are equal. The more powerful internal links are in your main content, which are visible and clickable for users." -Serge Bezborodov, Co-Founder, JetOctopus

"If you link iPhones with garden tools, does it make sense if you're going for iPhone? Of course not. But, accessories for the iPhone will. So the page should be from similar thematics." -Serge Bezborodov, Co-Founder, JetOctopus

"When you have a huge website, and every page loads in 2.5 seconds, Googlebot can't crawl all your website, and you should not go for internal linking first." -Serge Bezborodov, Co-Founder, JetOctopus
Part 2

Interlinking structure's impact on Googlebot — Serge Bezborodov // JetOctopus
About the speaker
Serge Bezborodov
JetOctopus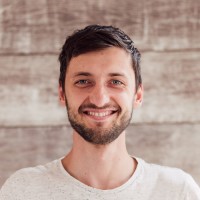 Up Next:
Part 1

Controlling Googlebot thru Log files analysis — Serge Bezborodov // JetOctopus

Serge Bezborodov, CTO and Co-Founder of JetOctopus, talks about log files and Googlebot. Unlike typical SEO crawlers, Googlebot has the ability to crawl pages that may not be present in your website's existing structure or indexed. What we want to avoid is valuable pages not being crawled and indexed, while Googlebot's crawl budget is potentially wasted on outdated or low-quality pages. Today, Serge discusses controlling Googlebot through log file analysis.

Play Podcast

Part 2

Interlinking structure's impact on Googlebot — Serge Bezborodov // JetOctopus

Serge Bezborodov, CTO and Co-Founder of JetOctopus, talks about log files and Googlebot. Effective internal linking plays a vital role in ensuring the crawlability of your website. By strategically placing links between relevant pages, you create a roadmap that search engine bots can follow to discover and index your content more efficiently. Today, Serge discusses interlinking structure's impact on Googlebot.

Part 3

JavaScipt that doesn't hurt SEO performance — Serge Bezborodov // JetOctopus

Serge Bezborodov, CTO and Co-Founder of JetOctopus, talks about log files and Googlebot. Though it's not usually SEO's decision, javascript integration becomes inevitable once you have a large website. JavaScript presents several challenges to SEO due to its dynamic nature and potential impact on website crawlability, indexation, and user experience. Today, Serge discusses javascript that doesn't hurt your SEO performance.

Play Podcast