How to tell if a review is fake — Curtis Boyd // The Transparency Company
Curtis Boyd, CEO and Founder of The Transparency Company, talks about the different ways to spot a fake review. For a long time, using fake reviews carried no penalty or consequences. New technology brings with it the opportunity to detect and understand fake reviews from both humans and bots. Today, Curtis discusses how fake reviews are identified.
About the speaker
Curtis Boyd
The Transparency Company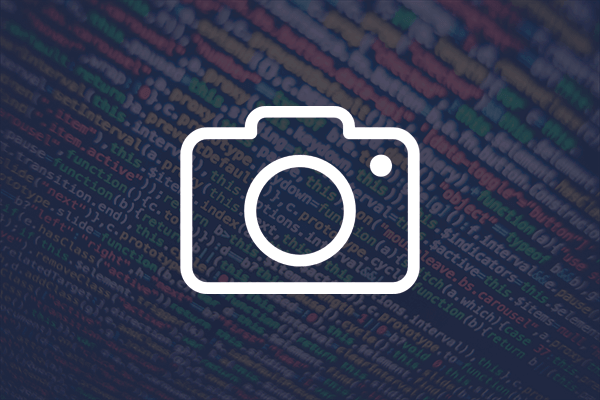 Part 1

How to tell if a review is fake — Curtis Boyd // The Transparency Company
Show Notes
01:29

Prominence of fake reviews

Fake reviews are a widespread issue online. Businesses will do all they can to generate reviews. Theyll even resort to black hat tactics and purchase fake reviews, in an effort to rank.

02:43

Using fake reviews to drive good business results

Technology now exists to expose fake reviews. Penalties include the suspension of your Google Business Profile and loss of local search ads status.

04:56

Why fake reviews are still being used

Offenders havent faced consequences. Its also difficult to prove that reviews were purchased. Laws are changing to hold businesses accountable for reviews and advertising tactics.

07:20

Figuring out the authenticity of a reviewer

Two types of metrics are used. Content metrics look at the review content. While, behavioral metrics look at categories and locations of businesses they review.

08:42

What GPT

GPT-3 is OpenAIs NLP model. GTP is able to write content on its own, up to a certain number of characters.

10:14

Spotting human

Bot reviews are easier to spot. It is harder to separate human-authorship styles.

13:28

Identifying a fake review account

Category diversity looks at how organic an account is within a certain category or industry. The TIS metric checks if other categories are being manipulated for the account to appear organic.
Quotes
"In 2019 and 2020, Google Maps removed 130 million fake reviews. That's almost 180,000 fake reviews per day." -Curtis Boyd, CEO & Founder, The Transparency Company

"Reviews are abused because of their significance and ranking factors." -Curtis Boyd, CEO & Founder, The Transparency Company

"Businesses are doing everything to generate real reviews from their customers. Unfortunately, theyre using black hat tactics and purchasing fake reviews from freelancers overseas." -Curtis Boyd, CEO & Founder, The Transparency Company

"It can be tempting to spend 100 bucks and get a bunch of reviews. But the technology now exists where we can tell if you're using fake positive reviews and there are consequences." -Curtis Boyd, CEO & Founder, The Transparency Company

"Sometimes you have reviews from 5 or 6 years ago that your previous marketing director purchased. Or an outsourced, local or overseas, SEO company." -Curtis Boyd, CEO & Founder, The Transparency Company

"For eight years, nobody had the technology to understand and detect fake reviews at scale. Only some Google Product Experts would take the time to chart and create articles about it." -Curtis Boyd, CEO & Founder, The Transparency Company

"People are getting away with having fake positive reviews because there's been no consequence." -Curtis Boyd, CEO & Founder, The Transparency Company

"It's been interesting to see how the laws are changing now to make more businesses accountable for reviews and advertising they use to drive awareness of their business." -Curtis Boyd, CEO & Founder, The Transparency Company

"Natural Language Processing is AI and machine learning that allows us to predict the number of unique authors or authorship styles within a data set." -Curtis Boyd, CEO & Founder, The Transparency Company

"If you have a business with 100 reviews, you should have 100 human beings with unique writing styles." -Curtis Boyd, CEO & Founder, The Transparency Company

"AI can separate my writing style from your writing style. When it sees the same writing style on 50 out of those 100 reviews, it's a big red flag." -Curtis Boyd, CEO & Founder, The Transparency Company

"With GTP-3, we're able to separate human-written reviews from bot-generated reviews." -Curtis Boyd, CEO & Founder, The Transparency Company

"If AI can understand the difference between California and Sacramento, it can start to really understand whole sentences and create content on its own." -Curtis Boyd, CEO & Founder, The Transparency Company

"GTP-3 can write content pretty accurately up to a certain amount of characters. That's when it starts to fall apart." -Curtis Boyd, CEO & Founder, The Transparency Company

"It's much harder to pull apart reviews written by human beings. To try creating distinctive authorship profiles, segmenting them, and creating relationships." -Curtis Boyd, CEO & Founder, The Transparency Company

"People who sell fake reviews will use the same profiles with multiple customers. We can document all the other businesses purchasing fake positive reviews." -Curtis Boyd, CEO & Founder, The Transparency Company

"Google allows you to not display all the reviews for all the businesses you've reviewed. We see this happen 1% to 2% across the board for companies with real reviews." -Curtis Boyd, CEO & Founder, The Transparency Company

"For businesses purchasing fake reviews, they'll have 60 reviews and 50 of them will be anonymous." -Curtis Boyd, CEO & Founder, The Transparency Company
Part 1

How to tell if a review is fake — Curtis Boyd // The Transparency Company
Up Next:
Part 1

How to tell if a review is fake — Curtis Boyd // The Transparency Company

Curtis Boyd, CEO and Founder of The Transparency Company, talks about the different ways to spot a fake review. For a long time, using fake reviews carried no penalty or consequences. New technology brings with it the opportunity to detect and understand fake reviews from both humans and bots. Today, Curtis discusses how fake reviews are identified.

Part 2

How does AI detect fake reviews — Curtis Boyd // The Transparency Company

Curtis Boyd, CEO and Founder of The Transparency Company, talks about the impact of fake reviews on SEO. Using fake reviews to build your brand will only bring short-term gains. They destroy a business' reputation, when discovered by your competitors. Local and federal governments have now intervened with large fines and lawsuits. Today, Curtis discusses the consequences of using fake reviews to promote your business.

Play Podcast

Part 3

How to fight fake reviews — Curtis Boyd // The Transparency Company

Founder and CEO of The Transparency Company, Curtis Boyd, wraps up discussions on fake reviews and the SEO community. Fake reviews are wrong. They mislead consumers, divert traffic from quality businesses and generally don't bode well for the future of a business. It is easier than ever to report these instances. Today, Curtis talks about how the SEO community can fight fake reviews.

Play Podcast