Executing Technical SEO — Tyson Stockton & Jordan Koene // previsible.io
PreVisible Co-Founders, Tyson Stockton and Jordan Koene, guest host SEO Education Week and dive into technical SEO. When you're in the planning process of a technical SEO strategy, several boxes need to be checked. But the most critical one of all is creating feedback loops to keep all involved parties on track and in the know. Today, Jordan and Tyson discuss executing on a technical SEO strategy
About the speaker
Jordan Koene
previsible.io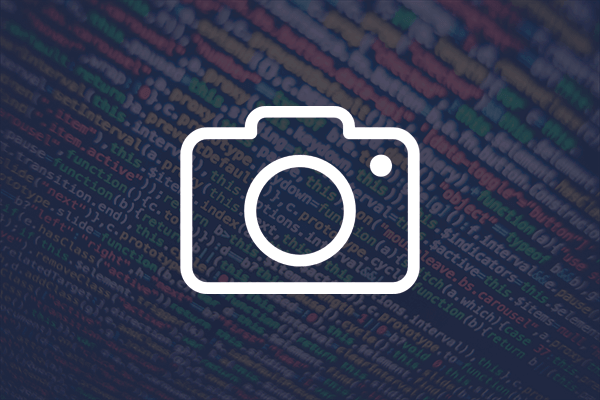 Part 3

Executing Technical SEO — Tyson Stockton & Jordan Koene // previsible.io
Show Notes
02:16

Establishing a technical SEO strategy

Planning and strategy go beyond identifying the tasks that need to be completed. Ultimately, its about aligning your strategy to the overarching business strategy.

08:39

Creating transparency and accountability through technical SEO roadmaps

Providing a roadmap of activities to stakeholders gives them time to plan ahead, get the right resources. Everyone is aware of what is happening and expectations of them.

12:45

Feedback loops and technical SEO strategies

Technical SEOs should be able to take a body of work and create a full loop so that everyone involved has the right guidance and KPIs. SEOs lose credibility when the loop is incomplete.
Quotes
"The worst tactic when you're an in-house SEO is to answer the why with a video from a Google rep. It doesn't look like you've put much effort into refining why a company should do something." -Jordan Koene, Co-Founder, PreVisible

"Connecting the dots between your strategy and the overarching business strategy is ultimately going to give you that much more ammunition and that much more support to get things off the ground." -Tyson Stockton, Co-Founder, PreVisible

"Planning and strategy isnt just one Excel file with 120 rows of SEO tasks. That is your starting point of identifying what needs to be done." -Tyson Stockton, Co-Founder, PreVisible

"At its core, a great roadmap will communicate the body of work that needs to be accomplished. And it'll create accountability. It'll display what a team should or shouldn't be accomplishing." -Jordan Koene, Co-Founder, PreVisible

"One of the greatest skills any SEO can acquire is strong project management and product management skills." -Jordan Koene, Co-Founder, PreVisible

"The number one skill to learn is understanding how to take a particular task and create a full loop that the individuals that you work with are all aware of. Then they're all given the outcome." -Jordan Koene, Co-Founder, PreVisible
Part 3

Executing Technical SEO — Tyson Stockton & Jordan Koene // previsible.io
Up Next:
Part 1

Introduction to Technical SEO — Tyson Stockton & Jordan Koene // previsible.io

PreVisible Co-Founders, Tyson Stockton and Jordan Koene, guest host SEO Education Week and dive into technical SEO. Of all the segments within SEO, technical SEO may be the most underserved. There aren't many educational resources around the operationalization of these tactics within the organization. Today, Jordan and Tyson discuss why technical SEO is important.

Play Podcast

Part 2

Technical SEO Skills — Tyson Stockton & Jordan Koene // previsible.io

PreVisible Co-Founders, Tyson Stockton and Jordan Koene, guest host SEO Education Week and dive into technical SEO. To achieve success within technical SEO, proficiency in a number of hard skills is a must. If you're unable to understand things like core web vitals, you're unlikely to identify where the opportunities live within technical SEO. Today, Jordan and Tyson discuss the hard skills required to be successful in the technical SEO space.

Play Podcast

Part 3

Executing Technical SEO — Tyson Stockton & Jordan Koene // previsible.io

PreVisible Co-Founders, Tyson Stockton and Jordan Koene, guest host SEO Education Week and dive into technical SEO. When you're in the planning process of a technical SEO strategy, several boxes need to be checked. But the most critical one of all is creating feedback loops to keep all involved parties on track and in the know. Today, Jordan and Tyson discuss executing on a technical SEO strategy

Part 4

Organizational Knowledge for Tech SEO — Tyson Stockton & Jordan Koene // previsible.io

PreVisible Co-Founders, Tyson Stockton and Jordan Koene, guest host SEO Education Week and dive into technical SEO. If your partners, leaders, and clients don't have a firm grasp on general SEO principles, convincing them to do things for technical SEO won't be easy. If you find yourself having to explain how search engines work repeatedly, you may have an SEO education problem. Today, Jordan and Tyson discuss organizational SEO knowledge and establishing processes to support technical SEO.

Play Podcast

Part 5

Tech SEO Stakeholder Management — Tyson Stockton & Jordan Koene // previsible.io

PreVisible Co-Founders, Tyson Stockton and Jordan Koene, guest host SEO Education Week and dive into technical SEO. Setting proper expectations is critical when dealing with a variety of stakeholder groups. In enterprise organizations, understanding how to communicate and leverage reports with these different groups will make or break your technical SEO cause. Today, Jordan and Tyson discuss stakeholder management.

Play Podcast