Technical SEO Skills — Tyson Stockton & Jordan Koene // previsible.io
PreVisible Co-Founders, Tyson Stockton and Jordan Koene, guest host SEO Education Week and dive into technical SEO. To achieve success within technical SEO, proficiency in a number of hard skills is a must. If you're unable to understand things like core web vitals, you're unlikely to identify where the opportunities live within technical SEO. Today, Jordan and Tyson discuss the hard skills required to be successful in the technical SEO space.
About the speaker
Jordan Koene
previsible.io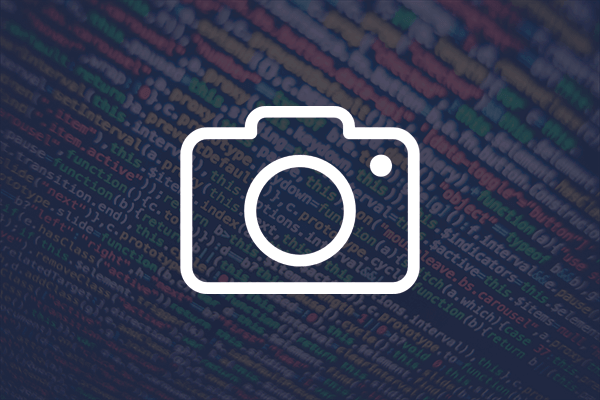 Part 2

Technical SEO Skills — Tyson Stockton & Jordan Koene // previsible.io
Show Notes
04:21

The foundation of a good SEO

Start with understanding your code base. For agencies, get to understand the framework that the website is built on. Otherwise, get familiar with the most common frameworks.

07:21

Technical SEO tools to help identify issues and opportunities

To understand how search engines will interact with your site, invest in a crawler. For data analytics, learn status codes and make use of Google Search Console.

12:32

Core data analysis skills and Excel

If youre unable to do basic data analysis in excel, youre unlikely to go very far as it is the starting point. Fortunately, there are Excel tutorials and quizzes online to help you out.

15:54

Leveraging tools the organization already uses

Using the most commonly available tools in your organization makes collaboration easier. If youre using the same tools, other teams can build upon your work seamlessly.

18:08

Educating the organization on core web vitals

SEOs need to understand core web vitals and be able to educate other stakeholders on them, within the organization. Lack of understanding makes it difficult to prioritize investments.
Quotes
"You have to understand the basic code base which your website is being developed off of. So, if you're WordPress, you need to have a basic understanding of HTML and PHP." -Jordan Koene, Co-Founder, PreVisible

"Always focus on the data and tools you have inside your organization, and then you work your way out." -Jordan Koene, Co-Founder, PreVisible

"You need to have access to at least one crawler. It's a way to identify how a search engines going to be interacting with the site." -Tyson Stockton, Co-Founder, PreVisible

"Its surprising to see how few SEOs know what's going on in the 400s. And God forbid the 500s. We should get ourselves in a good place, in terms of understanding the range of status codes." -Jordan Koene, Co-Founder, PreVisible

"If your organization uses Python, use Python and learn more about Python. By utilizing whatever's most common within your organization, working with other teams is easier." -Tyson Stockton, Co-Founder, PreVisible

"Core web vitals is the most mathematical way Google can evaluate our websites. If you don't understand, it becomes very difficult to have internal conversations." -Jordan Koene, Co-Founder, PreVisible
Part 2

Technical SEO Skills — Tyson Stockton & Jordan Koene // previsible.io
Up Next:
Part 1

Introduction to Technical SEO — Tyson Stockton & Jordan Koene // previsible.io

PreVisible Co-Founders, Tyson Stockton and Jordan Koene, guest host SEO Education Week and dive into technical SEO. Of all the segments within SEO, technical SEO may be the most underserved. There aren't many educational resources around the operationalization of these tactics within the organization. Today, Jordan and Tyson discuss why technical SEO is important.

Play Podcast

Part 2

Technical SEO Skills — Tyson Stockton & Jordan Koene // previsible.io

PreVisible Co-Founders, Tyson Stockton and Jordan Koene, guest host SEO Education Week and dive into technical SEO. To achieve success within technical SEO, proficiency in a number of hard skills is a must. If you're unable to understand things like core web vitals, you're unlikely to identify where the opportunities live within technical SEO. Today, Jordan and Tyson discuss the hard skills required to be successful in the technical SEO space.

Part 3

Executing Technical SEO — Tyson Stockton & Jordan Koene // previsible.io

PreVisible Co-Founders, Tyson Stockton and Jordan Koene, guest host SEO Education Week and dive into technical SEO. When you're in the planning process of a technical SEO strategy, several boxes need to be checked. But the most critical one of all is creating feedback loops to keep all involved parties on track and in the know. Today, Jordan and Tyson discuss executing on a technical SEO strategy

Play Podcast

Part 4

Organizational Knowledge for Tech SEO — Tyson Stockton & Jordan Koene // previsible.io

PreVisible Co-Founders, Tyson Stockton and Jordan Koene, guest host SEO Education Week and dive into technical SEO. If your partners, leaders, and clients don't have a firm grasp on general SEO principles, convincing them to do things for technical SEO won't be easy. If you find yourself having to explain how search engines work repeatedly, you may have an SEO education problem. Today, Jordan and Tyson discuss organizational SEO knowledge and establishing processes to support technical SEO.

Play Podcast

Part 5

Tech SEO Stakeholder Management — Tyson Stockton & Jordan Koene // previsible.io

PreVisible Co-Founders, Tyson Stockton and Jordan Koene, guest host SEO Education Week and dive into technical SEO. Setting proper expectations is critical when dealing with a variety of stakeholder groups. In enterprise organizations, understanding how to communicate and leverage reports with these different groups will make or break your technical SEO cause. Today, Jordan and Tyson discuss stakeholder management.

Play Podcast