Website localization — Sebastien Edgar // Square
Sebastien Edgar, Global SEO Lead at Square, discusses strategies for international expansion. As the world becomes more digitally native, brands who wish to stay ahead of the curve are looking to expand into new markets. But this process can be complicated. So, today, Sebastien provides his roadmap to SEO localization and international expansion.
About the speaker
Sebastien Edgar
Square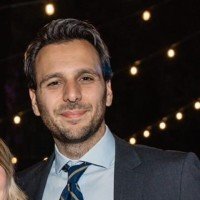 Part 1

Website localization — Sebastien Edgar // Square
Show Notes
02:16

The strategy for website localization

Understand that different markets have different demands. Its not just about translation. You have to approach each market uniquely, which is where many websites have fallen short.

04:11

Expansion into new markets

Its important to understand how people in new markets search for and talk about your product. Study local and global competitors to formulate the best strategies for brand awareness.

06:01

Gauging demand

Just like English, other languages may have several different terms for your product. True localization allows you to target those terms as well and assess demand for your product.

09:20

User behavior in different markets

To understand purchasing behavior in new markets, you can use your competitions navigation and homepage as a guide.

11:41

Internationalization strategies

Do local keyword research and competitive analysis. Also, partner with someone who understands the local language. And understand that Google will treat your site as brand new.

14:30

Choosing the right internationalization strategy

Use SEO data and Google reach by country to determine what opportunities exist in the markets you hope to expand to. These insights should inform how you invest in those markets.
Quotes
"You have to understand the demand for each new market that you're looking to go into. Understand the competitive landscape, and how they compare from one market to another." -Sebastien Edgar, Global SEO Lead, Square

"A lot of folks think that website localization is only about website translation." -Sebastien Edgar, Global SEO Lead, Square

"If the way people talk about your product isnt in line with your expectations, you're going to have to spend more time on revamping your strategy for these markets." -Sebastien Edgar, Global SEO Lead, Square

"The key thing with localization is, in English, one term can be said in 5 different ways. And that is going to dictate your strategy." -Sebastien Edgar, Global SEO Lead, Square

"When you do true market research, you understand that specific products can be translated this way in that market. But it also can be said or targeted in these five different ways." -Sebastien Edgar, Global SEO Lead, Square

"The biggest thing that you have to take into consideration internally is that you want to partner very closely with your localization team." -Sebastien Edgar, Global SEO Lead, Square

"Should your strategy just be based on what competitors are doing? Absolutely not. You need some uniqueness. Use that for directional information." -Sebastien Edgar, Global SEO Lead, Square

"You can get a lot of insights from your competitors navigation and homepages." -Sebastien Edgar, Global SEO Lead, Square

"Relying on a local SEO agency for data is going to get you 70% of the way there... but the problem is, you know your product the best." -Sebastien Edgar, Global SEO Lead, Square

"A lot of companies don't understand that when you launch in a new market, you're effectively launching a new website and Google will see this as a new website." -Sebastien Edgar, Global SEO Lead, Square

"You want to be able to relay the total addressable market that you get from your business team, with the SEO data, which is your total search volume." -Sebastien Edgar, Global SEO Lead, Square

"With Google reach by country, you'll have an idea of the opportunity by market. Therefore you can estimate how much you should invest there." -Sebastien Edgar, Global SEO Lead, Square
Part 1

Website localization — Sebastien Edgar // Square
Up Next:
Part 1

Website localization — Sebastien Edgar // Square

Sebastien Edgar, Global SEO Lead at Square, discusses strategies for international expansion. As the world becomes more digitally native, brands who wish to stay ahead of the curve are looking to expand into new markets. But this process can be complicated. So, today, Sebastien provides his roadmap to SEO localization and international expansion.

Part 2

Enterprise international expansion — Sebastien Edgar // Square

Global SEO Lead at Square, Sebastien Edgar, looks into some of the operational tactics for international enterprise expansion. When it comes to market expansion, SEOs have to do their homework. What pages should be translated from your website for the new site? Which pages shouldn't make the cut? Today, Sebastien tackles making market expansion a reality.

Play Podcast

Part 3

Optimizing for user intent — Sebastien Edgar // Square

Global SEO Lead at Square, Sebastien Edgar, wraps up discussions on SEO localization and intent. Understanding user intent is already a complicated issue. Add a language barrier, and it can seem near impossible. Today, Sebastian explains how to optimize for user intent in your SEO globalization efforts.

Play Podcast