Enterprise international expansion — Sebastien Edgar // Square
Global SEO Lead at Square, Sebastien Edgar, looks into some of the operational tactics for international enterprise expansion. When it comes to market expansion, SEOs have to do their homework. What pages should be translated from your website for the new site? Which pages shouldn't make the cut? Today, Sebastien tackles making market expansion a reality.
About the speaker
Sebastien Edgar
Square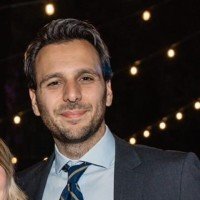 Part 2

Enterprise international expansion — Sebastien Edgar // Square
Show Notes
01:41

Making market expansion a reality

An internal localization team makes expansion easier. Thats because they would have already been responsible for localizing and creating pages in these markets.

02:44

Who is involved in expansion

The ideal expansion consists of a localization team, product teams, and technical resources.

05:36

Expansion with limited resources

Working with an agency would be best in this case. However, aim to have a dedicated headcount by the time the site launches.

07:32

Hiring a GM of internationalization

It is possible to have a specialist in a specific language fill that role. At this point, a local agency would come in handy in terms of the markets nuances.

08:58

Going from launch to a functioning site

Its going to take a while for Google to index your page. So you should be creating an SEO foundation to ensure that traffic is as high as possible before the website gets off the ground.

11:37

Choosing pages for your new website

Figure out which pages will be relevant to the new markets and prepare them for launch. Eventually, other sections can be added to establish authority in that domain.
Quotes
"Internal collaboration is key. It doesn't matter how much research youve done. If no one is there to implement it and help you get your work done, it's useless." -Sebastien Edgar, Global SEO Lead, Square

"Localization should be your strongest partner." -Sebastien Edgar, Global SEO Lead, Square

"The benefit of working with an agency is their network." -Sebastien Edgar, Global SEO Lead, Square

"You want to make sure that by the time youre launching in a market, you have a dedicated head count." -Sebastien Edgar, Global SEO Lead, Square

"I'm a huge fan of the Searchmetrics Content Experience Tool, leveraging this as much as possible in local markets, and making sure content actually is optimized." -Sebastien Edgar, Global SEO Lead, Square

"When I was working with small-scale startups, I was creating a foundation for them to make sure that the likelihood of them getting traffic is as high as possible." -Sebastien Edgar, Global SEO Lead, Square

"When working with early-stage international websites, your mindset should be, let me make sure that I have my SEO101 basics as much as possible." -Sebastien Edgar, Global SEO Lead, Square

"It could take 6 months for Google to actually index your new site ." -Sebastien Edgar, Global SEO Lead, Square

"You should absolutely not make any compromises on the quality of set ages that you decide to bring to launch." -Sebastien Edgar, Global SEO Lead, Square

"Our website in France can be 50,000 pages. We're only launching with 100 pages. Once they set the foundation, you can slowly launch the remainder, and build authority in that manner." -Sebastien Edgar, Global SEO Lead, Square
Part 2

Enterprise international expansion — Sebastien Edgar // Square
Up Next:
Part 1

Website localization — Sebastien Edgar // Square

Sebastien Edgar, Global SEO Lead at Square, discusses strategies for international expansion. As the world becomes more digitally native, brands who wish to stay ahead of the curve are looking to expand into new markets. But this process can be complicated. So, today, Sebastien provides his roadmap to SEO localization and international expansion.

Play Podcast

Part 2

Enterprise international expansion — Sebastien Edgar // Square

Global SEO Lead at Square, Sebastien Edgar, looks into some of the operational tactics for international enterprise expansion. When it comes to market expansion, SEOs have to do their homework. What pages should be translated from your website for the new site? Which pages shouldn't make the cut? Today, Sebastien tackles making market expansion a reality.

Part 3

Optimizing for user intent — Sebastien Edgar // Square

Global SEO Lead at Square, Sebastien Edgar, wraps up discussions on SEO localization and intent. Understanding user intent is already a complicated issue. Add a language barrier, and it can seem near impossible. Today, Sebastian explains how to optimize for user intent in your SEO globalization efforts.

Play Podcast