Why reputation management is your #1 failure — Deepak Shukla // Pearl Lemon
Deepak Shukla, Founder of Pearl Lemon weighs in on what works and doesn't in SEO. Let's face it, buyer decisions are influenced by reputation. Which means it's up to SEOs to manage their clients' reputations online to drive sales. Deepak breaks down why reputation management is SEO's number one failure
About the speaker
Deepak Shukla
Pearl Lemon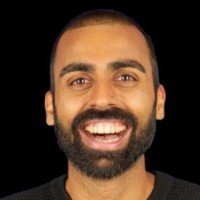 Part 1

Why reputation management is your #1 failure — Deepak Shukla // Pearl Lemon
Show Notes
02:14

Why SEOs fail at reputation management

Customers want evidence of your reputation before committing to a purchase. SEOs place more emphasis on visibility than they do on reputation management.

04:41

Defining reputation management for SEOs

To effectively manage clients reputation, SEOs should operate at two levels. Entity level, looks at placement. While service level reputation influences the buyer decision through content.

07:20

Figuring out SEO management on other platforms

Potential clients consider company and stakeholder reputations. It is valuable to optimize for other platforms because they look at the content you have there.

11:10

Prioritization

Think about the search process from a buyers perspective. In-house content like reviews can be repurposed to serve different case studies.

13:46

How to improve your reputation online

SEOs can combine talking to clients with using pay to play services to increase visibility in a meaningful way. For eg. appearing in the top ten on listicles sites.
Quotes
"In terms of the buying journey, what is it people look for? The number one thing that everybody looks for is evidence of your reputation." - Deepak Shukla, Founder, Pearl Lemon

"Without transactional keywords and really good management of your reputation, you're missing a bigger trick because most of your audience isnt SEO." - Deepak Shukla, Founder, Pearl Lemon

"If you're a service business, you want to try and appear on page one, to be recognized as that entity." - Deepak Shukla, Founder, Pearl Lemon

"When it comes to the reality of someone who's going to maybe spend 3, 5, 10, $50,000 with you, your service level reputation matters." - Deepak Shukla, Founder, Pearl Lemon

"There's two components to reputation management. One is placement, two is content." - Benjamin Shapiro, Host, VOS podcast

"When you're thinking about managing your reputation, there's your site, how you show up on other platforms, and the reputation of the people that work at your company." - Benjamin Shapiro, Host, VOS podcast

"Anyone who's building a listicle is probably doing SEO at some level." - Deepak Shukla, Founder, Pearl Lemon

"Your reputation is what's leading to sales. It's not where you show up. It's not what content you have. It's what other people are saying about you and what their experiences are." - Benjamin Shapiro, Host, VOS podcast
Part 1

Why reputation management is your #1 failure — Deepak Shukla // Pearl Lemon