Why SEO education matters — Tyson Stockton & Jordan Koene // previsible.io
Co-Founders of PreVisible, Tyson Stockton and Jordan Koene, guest-host the Voices of Search podcast this week. They kickoff the week discussing basic principles of educating an enterprise SEO team. At the enterprise-level, collaboration needs greatly increase for SEOs, and all teams need to be on the same page. Today, Tyson and Jordan talk about education in SEO and the role it plays in your operations.
About the speaker
Tyson Stockton & Jordan Koene
previsible.io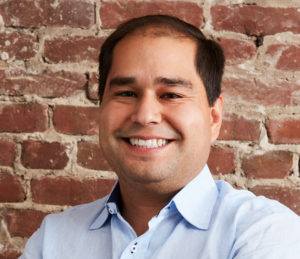 Part 1

Why SEO education matters — Tyson Stockton & Jordan Koene // previsible.io
Show Notes
02:55

Education and the new world of SEO

Companies are realizing the power of SEO and actually want to understand how it works. Businesses are making conscious investments which is the perfect setting for education.

07:17

The need for education in SEO

Though companies know they need SEO, theres an educational gap in terms of how it actually works in a business favor.

08:04

Why SEOs should work with and stakeholders

SEO works along with other marketing channels. So it is important to understand how to leverage them to increase search demand.

11:26

SEO education and cross

SEO is complex and requires the analysis of many data points. To understand site performance, SEO education is required.

13:45

The role of executives and managers in SEO education

Executive education on SEO is critical but still lacking. Its up to executives to get all relevant teams onboard where SEO education is concerned.
Quotes
"Studies from HubSpot and others show that over 70% of business owners, marketers, and digital agencies make SEO the most important channel for their business." -Jordan Koene, Co-Founder, PreVisible

"A recent study by SparkToro found that 59% of the world's web traffic is coming from organic search." -Tyson Stockton, Co-Founder, PreVisible

"Education is going to become the core tenant of the future of SEO. Companies are no longer looking at it as a passive source." -Jordan Koene, Co-Founder, PreVisible

"There's a tremendous amount of awareness and a heightened degree of understanding when it comes to investing in SEO that creates an amazing ecosystem for education." -Jordan Koene, CEO & Co-Founder, PreVisible

"Companies with fewer than 250 employees spend 300K annually, on average, on SEO." -Tyson Stockton, Co-Founder, PreVisible

"Enterprise businesses with over 250 employees spend 700K annually on SEO." -Tyson Stockton, Co-Founder, PreVisible

"SEO is not a vacuum form of marketing. This is not a channel that works by itself." -Jordan Koene, Co-Founder, PreVisible

"The SEO of this century works cross-functionally. They understand how to prioritize and leverage other channels to create a larger search demand for a company's brand, products, and services." -Jordan Koene, Co-Founder, PreVisible

"I've been a part of many conversations this year, where the SEO team is leaning on the paid search team and vice versa to understand how to take the next step." -Jordan Koene, Co-Founder, PreVisible

"One of the challenges we have as SEOs is getting organizations, especially at the enterprise level, to embrace SEO, mobilize it, then bring those items to life." -Tyson Stockton, Co-Founder, PreVisible

"The best SEOs out there speak the business language, do the analytical analysis, and bring it to life. You're not driving any business value if you're unable to get your initiatives picked up." -Tyson Stockton, Co-Founder, PreVisible

"The core of why SEO education is so necessary is because of the complexity that comes with data. Unlike traffic or growth channels, the formula isn't as simple with SEO." -Jordan Koene, Co-Founder, PreVisible

"You are always juggling more than three data-points when it comes to SEO." -Jordan Koene, Co-Founder, PreVisible

"For small businesses, key stakeholders that you work with that drive your small business and help you be successful." -Tyson Stockton, Co-Founder, PreVisible

"When it comes to scaling and securing an effective SEO program in a business, executives need to understand roadblocks and roadmaps, investment, coaching, and management." -Jordan Koene, Co-Founder, PreVisible
Part 1

Why SEO education matters — Tyson Stockton & Jordan Koene // previsible.io
Up Next:
Part 1

Why SEO education matters — Tyson Stockton & Jordan Koene // previsible.io

Co-Founders of PreVisible, Tyson Stockton and Jordan Koene, guest-host the Voices of Search podcast this week. They kickoff the week discussing basic principles of educating an enterprise SEO team. At the enterprise-level, collaboration needs greatly increase for SEOs, and all teams need to be on the same page. Today, Tyson and Jordan talk about education in SEO and the role it plays in your operations.

Part 2

What your org needs to know about SEO — Tyson Stockton & Jordan Koene // previsible.io

VOS guest-hosts and PreVisible Co-Founders, Tyson Stockton and Jordan Koene continue discussions on the basic principles of educating an enterprise SEO team. SEO tactics cannot stand on their own. Instead, it is critical to operationalize SEO within organizations and businesses for success. Today, Jordan and Tyson touch on what your organization needs to know about SEO

Play Podcast

Part 3

Build cross-functional SEO knowledge — Tyson Stockton & Jordan Koene // previsible.io

Tyson Stockton and Jordan Koene, this week's VOS guest-hosts, and PreVisible Co-Founders, continue discussions on educating organizations around SEO. For individuals whose day-to-day may not involve SEO, it may seem impossible to get a grasp on. Luckily, there are a variety of ways to combat this issue. Today, Jordan and Tyson talk about education best practices around SEO.

Play Podcast

Part 4

Resources of SEO education — Tyson Stockton & Jordan Koene // previsible.io

Co-Founders of PreVisible, Tyson Stockton and Jordan Koene, continue hosting this week's VOS, talking about educating organizations in SEO. For the longest while, many SEO resources were reactive and did not serve the community as a whole. Nowadays, SEO resources are abundant and game changing. Today, Jordan and Tyson focus on how SEO resources should be handled.

Play Podcast

Part 5

When SEO education goes too far — Tyson Stockton & Jordan Koene // previsible.io

Co-Founders of PreVisible, Tyson Stockton and Jordan Koene, wrap up their hosting stint this week, talking about educating organizations in SEO. As a discipline that's ever evolving, there's always something new in SEO. Where should SEO leaders draw the line when it comes to training cross-functional teams? Today, Jordan and Tyson talk about educating cross-functional teams in the organization on SEO.

Play Podcast