Resources of SEO education — Tyson Stockton & Jordan Koene // previsible.io
Co-Founders of PreVisible, Tyson Stockton and Jordan Koene, continue hosting this week's VOS, talking about educating organizations in SEO. For the longest while, many SEO resources were reactive and did not serve the community as a whole. Nowadays, SEO resources are abundant and game changing. Today, Jordan and Tyson focus on how SEO resources should be handled.
About the speaker
Tyson Stockton & Jordan Koene
previsible.io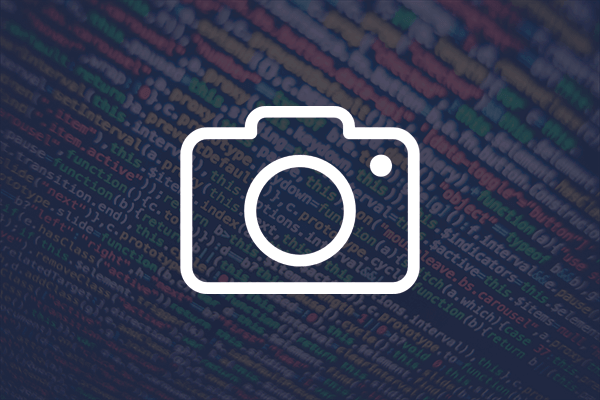 Part 4

Resources of SEO education — Tyson Stockton & Jordan Koene // previsible.io
Show Notes
03:11

What resources are out there for SEOs

Community-based resources include social media channels and influencers. Theres also SEO organizations Searchmetrics, and paid resources like Coursera.

05:11

Implications of the increase in SEO resources

There are more stakeholders in SEO, today, But the community struggles with the amount of tools and resources available that are tactical and not necessarily operational.

06:44

SEO resources and SEO stakeholders

Resources need to speak to all the different stakeholders within SEO teams. For the most part, they are designed to only be understood by SEOs.

08:30

What Google has been doing in terms of proactive communication

Theyve been more forthcoming with the SEO community about updates. Guidelines around search console and core web vitals have improved.

10:00

How SEO resources are improving

Theres more content coming from players like Searchmetrics and SEMrush. But a lot of information still remains reactive. So theres room for improvement.

11:13

SEO conferences as a resources

These conferences focus too heavily on teaching tactical SEO. The focus needs to be diversification of information to meet the present demands of the SEO community.

12:50

What current SEO resources are doing for the community

These resources push SEO knowledge beyond tactics and provide clear ways for the community to engage in SEO.

15:32

How to categorize SEO resources

Its best to break SEO resources down into evergreen pieces and news-topic pieces. Its important to build a collection of cataloged resources you can quickly reference.

17:13

How SEOs can operationalize the insights gained from SEO resources

As resources evolve, SEOs have a variety of channels that can be leveraged for education. Nowadays, theres resources like podcasts and videos.
Quotes
"When I joined eBay 10 years ago, I was part of one of the largest SEO teams that ever existed. It was 5 of us. That's a small team nowadays." -Jordan Koene, Co-Founder, PreVisible

"There's a lot more of that out there than ever before. Our struggle today as an SEO community is that we just have a bunch of tactical tools and resources." -Jordan Koene, Co-Founder, PreVisible

"As SEO is expanding, the network of stakeholders that are involved need SEO education. However, a lot of the material is designed for us as SEOs." -Tyson Stockton, Co-Founder, PreVisible

"SMX and SearchLove teach you how to fine tune your craft. But they dont show you what you can use to educate your organization or team on specific facets within the industry." -Tyson Stockton, CEO & Co-Founder, PreVisible

"There's been a lot more cadence to updating the Google guidelines. That's some of the evolution that's taken place in the search console and around core web." -Jordan Koene, Co-Founder, PreVisible

"The information and resources available now are stronger than theyve ever been. But, there's always continued room for growth and expansion, especially as the industry further evolves." -Tyson Stockton, Co-Founder, PreVisible

"There are more community-based resources out there than ever before because SEO conferences arent able to provide the knowledge that attendees are seeking. " -Jordan Koene, Co-Founder, PreVisible

"LearningSEO.io is a resource that buckets different pieces of free content out there and puts it in different areas so it's a little bit easier to find." -Tyson Stockton, Co-Founder, PreVisible

"SEOFOMO newsletter is one of my go-to free resources. It has information from different people in the community. But it's aggregated, which makes it quite accessible." -Tyson Stockton, Co-Founder, PreVisible

"Barry Schwartzs Search Engine Roundtable is still a valuable resource. It's one of the places I go to try to see what's going on when a big change happens." -Jordan Koene, Co-Founder, PreVisible

"Aleyda Solis resources go so much further than the original SEO forums that existed 20 years ago." -Jordan Koene, Co-Founder, PreVisible

"When they build these communities, Aleyda and others are elevating the game of knowledge. They're driving beyond the tactic and delivering clear ways for the community to engage in SEO." -Jordan Koene, Co-Founder, PreVisible

"The way I think of SEO resources is that I break them into evergreen and news-topic related. " -Tyson Stockton, Co-Founder, PreVisible

"I start to build my evergreen resources so they can save me time when I'm getting those repetitive questions or I'm having a new onboarding." -Tyson Stockton, Co-Founder, PreVisible

"The future of education within SEO is getting to that masterclass level. It's breaking down, not just SEO 101 tactic knowledge, but getting into the operationalization SEO." -Tyson Sockton, Co-Founder, PreVisible

"We're seeing an evolving landscape of new mediums like our podcast. Also, the way we can leverage video and our own experiences, through different channels, to educate a broader set of future SEOs." -Jordan Koene, Co-Founder, PreVisible

"Universities are teaching SEO practices. Its about building a consumer focused, useful asset online. And thats a skill that can be used in different ways as technology continues to evolve." -Jordan Koene, Co-Founder, PreVisible
Part 4

Resources of SEO education — Tyson Stockton & Jordan Koene // previsible.io