Build cross-functional SEO knowledge — Tyson Stockton & Jordan Koene // previsible.io
Tyson Stockton and Jordan Koene, this week's VOS guest-hosts, and PreVisible Co-Founders, continue discussions on educating organizations around SEO. For individuals whose day-to-day may not involve SEO, it may seem impossible to get a grasp on. Luckily, there are a variety of ways to combat this issue. Today, Jordan and Tyson talk about education best practices around SEO.
About the speaker
Tyson Stockton & Jordan Koene
previsible.io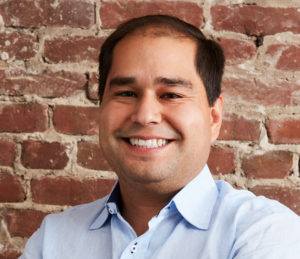 Part 3

Build cross-functional SEO knowledge — Tyson Stockton & Jordan Koene // previsible.io
Show Notes
03:03

Educating your organization on the topic of SEO

It boils down to communication and distribution. Leverage tools like weekly newsletters and Slack to keep teams and stakeholders up to date on trends within SEO.

06:36

How automation can prevent enterprise SEO burnout

When it comes to scaling communication, automation is key. Its best to document and create resources around frequently asked questions.

11:15

Types of documentation

In addition to knowledge bases, companies should make use of health reporting. This will offer insights on the health of a company website and should be shared internally.

12:27

The need for different types of documentation

Its important to leverage interactive resources in documentation, videos, checklists tools. Different individuals will have different styles of learning. So the material must acknowledge that.

14:30

How often you should be communicating and educating within an organization

Generally, SEO knowledge sharing is a constant. But it is recommended to do a deep level of SEO education and knowledge sharing internally around your planning season.

16:45

Why education in SEO is critical

During planning meetings and knowledge sharing events, it must be clear where business is going. It is critical for all stakeholders involved to be able to deep dive into SEO.

17:24

Linking SEO education topics to your SEO roadmap

Your SEO roadmap can help guide you on what your communication touch points should be. We should be focused on finding new ways to present old information, to avoid repetition.
Quotes
"Individuals responsible for SEO default to analytics reports when communicating around SEO. But, that isnt education, that's just doing your job." -Jordan Koene, Co-Founder, PreVisible

"What you really need to be communicating around SEO is what's happening. What are some of the trends? How is Google evolving? Where are things becoming more apparent or different in our space?" -Jordan Koene, Co-Founder, PreVisible

"Communication is at the backbone of educating your teams, organization, coworkers, and your stakeholders around SEO." -Jordan Koene, Co-Founder, PreVisible

"Whether it's videos, weekly newsletters, or an email summary of ongoing efforts, it is important to recognize that everyone doesn't see every piece of communication that goes out." -Tyson Stockton, CEO & Co-Founder, PreVisible

"You could use one channel for one cadence or one frequency, and another channel for another one. Using multiple channels is going to ultimately help your voice get heard more." -Tyson Stockton, Co-Founder, PreVisible

"Every company has that weekly SEO thing that gets shipped around typically by email. Just take that email, create a formula and have it show up in your slack channel." -Jordan Koene, Co-Founder, PreVisible

"When dealing with big teams that are remote, you need to make the tools you have very scalable. That's what is really missing for a lot of SEOs." -Jordan Koene, Co-Founder, PreVisible

"Automate your life when it comes to communication. Because you are literally saying the same thing over, and over, and over again." -Jordan Koene, Co-Founder, PreVisible

"Within enterprise SEO, the volume of requests and questions you get can be huge and repetitive. Best practice is documenting and creating resources that can save you time in those communications." -Jordan Koene, Co-Founder, PreVisible

"Without that SEO 101 PowerPoint, every time a new salesperson joins the company, youll get an email asking about SEO education. You don't have time to educate every salesperson in the company." -Jordan Koene, Co-Founder, PreVisible

"When you go to the doctor's office, theres a health report containing your height, age, etc. You need that for your website. It is a resource that should be circulated around your organization." -Jordan Koene, Co-Founder, PreVisible

"When it comes to education, there's no one best learning style. Sometimes it's going to be audio and sometimes it's visual. Sometimes it's text based and sometimes it's more hands-on. " -Tyson, Co-Founder, PreVisible

"There's value in embracing mixed media in education material. It reduces barriers someone whos not in the day-to-day of SEO may face, and makes it easy for them to get the best results from it." -Tyson Stockton, Co-Founder, PreVisible

"Its about breaking that 10 page documentation report into bite size pieces, then leveraging video, audio, all the other components to meet the audience where they're at." -Tyson Stockton, Co-Founder, PreVisible

"I recommend at least 2-3 checkpoints in any given year where you're doing a very deep level of SEO education and knowledge sharing with your internal stakeholders and partners." -Tyson Stockton, Co-Founder, PreVisible

"Whenever someone's learning something new, one of the key elements is repetitiveness. We need to find ways of reiterating the same information multiple times to really make it sink in." -Tyson Koene, Co-Founder, PreVisible
Part 3

Build cross-functional SEO knowledge — Tyson Stockton & Jordan Koene // previsible.io