Evolution of the SEO role — Jordan Koene & Tyson Stockton // Previsible
PreVisible Co-Founders, Tyson Stockton and Jordan Koene, guest host SEO Education Week and discuss SEO recruiting. Today's SEO needs to be a strategic problem-solver. However, every company's needs are different, and there are a few things you need to consider when hiring for the SEO position. Today, Jordan and Tyson talk about selecting the right SEO for your organization.
About the speaker
Jordan Koene & Tyson Stockton
previsible.io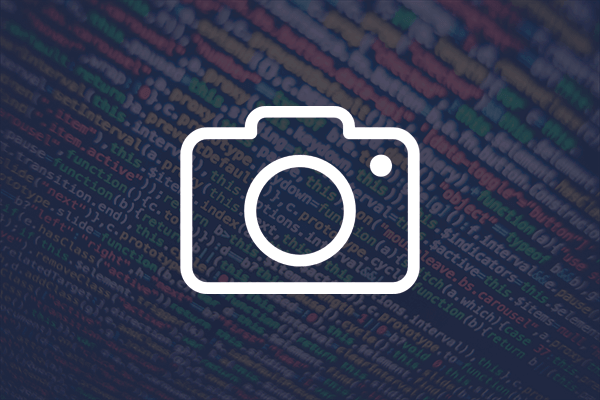 Part 1

Evolution of the SEO role — Jordan Koene & Tyson Stockton // Previsible
Show Notes
03:56

The evolution of the SEO role

SEO responsibilities dont just fall on one role. Many other roles within an organization are now being required to have knowledge of SEO best practices.

06:44

How to get into the SEO world

Most SEOs start out in the analyst role, with a background in blogging. Generally, they have limited experience with SEO practices, but they arent SEO experts.

07:41

Skill sets for the ideal SEO candidate

As an SEO, youll be doing a lot of analytic work and diagnostics. The ideal SEO candidate has good problem-solving and leadership skills.

10:24

Hiring for the role of SEO manager

There can be a lot of confusion around the presentation of the SEO manager role. However, SEO managers can either be responsible for a team or projects.

12:55

Characteristics of an SEO manager

The primary function of this role is a strategist. Not only should you be able to strategize, but you should also be able to communicate these strategies to a team.

14:19

Years of experience required for an SEO manager

To be considered an expert-level SEO manager, three to eight years of experience is ideal.

16:11

The SEO leadership role

The SEO role has made its way to the executive level. With a seat at the table, the value of SEO is better understood and communicated.

19:47

Traits of an SEO leader

In addition to leadership skills, an SEO leader must have the ability to strategize well. Ultimately, they should be able to create a roadmap to SEO success.

21:24

Preferred background of an SEO leader

SEO leaders do not need to have a background in SEO. They can simply have a background in business.

23:38

SEO speciality roles in enterprise organizations

Its important that these persons are given tasks within their skillset. With the right people in the right seats, the best results will be produced.
Quotes
"You've got anywhere from 20,000 to 70,000 job openings within job marketplaces like Indeed and LinkedIn. So, it's a crazy amount of roles that require SEO skills." -Jordan Koene, Co-Founder, PreVisible

"It's anywhere between 2,500 to 10,000 roles, that specifically are SEO. And I give these wide ranges because there's peaks and valleys in terms of every month…" -Jordan Koene, Co-Founder, PreVisible

"Being able to understand basic technical issues and problem solving is an absolute must in any first SEO job." -Jordan Koene, Co-Founder, PreVisible

"Usually, it's anywhere between four to eight years of experience or more. And there are some really great SEOs out there that I've met who have 10 plus years of experience." -Jordan Koene, Co-Founder, PreVisible

"10 years ago, I was giggling about SEO VP. But it's a real thing. And now even more than ever before, there are individuals who are elevating the importance of SEO to the executive table. " -Jordan Koene, Co-Founder, PreVisible

"There are a variety of needs that the SEO leader must fulfill in order to be successful. And the reality is that over 50% of those have nothing to do with SEO." -Jordan Koene, Co-Founder, PreVisible

"Sometimes SEO leaders come from other avenues. They must get that other 40%- 50% of the real SEO skills up to a place where they can communicate, convey, and manage SEO effectively." -Jordan Koene, Co-Founder, PreVisible

"It's not bad to have a manager who doesn't know SEO. In fact, it's probably good for your career, because it's going to force you to educate your manager about what SEO is and how it works." -Jordan Koene, Co-Founder, PreVisible

"You shouldn't be bringing in a content specialist to help fix your JavaScript issues. But we see that far too often." -Jordan Koene, Co-Founder, PreVisible

"We have so much technical debt, but we hired a great content specialist. Well, guess what? That content specialist isn't going to be very successful until that technical debt is resolved." -Jordan Koene, Co-Founder, PreVisible
Part 1

Evolution of the SEO role — Jordan Koene & Tyson Stockton // Previsible
Up Next:
Part 1

Evolution of the SEO role — Jordan Koene & Tyson Stockton // Previsible

PreVisible Co-Founders, Tyson Stockton and Jordan Koene, guest host SEO Education Week and discuss SEO recruiting. Today's SEO needs to be a strategic problem-solver. However, every company's needs are different, and there are a few things you need to consider when hiring for the SEO position. Today, Jordan and Tyson talk about selecting the right SEO for your organization.

Part 2

Scoping an SEO role — Jordan Koene & Tyson Stockton // Previsible

PreVisible Co-Founders, Tyson Stockton and Jordan Koene, guest host SEO Education Week and discuss SEO recruiting. SEO job descriptions should be appealing and help the prospect to connect with the role. If your SEO job descriptions don't sell the position well, you're likely to miss out on the right candidates. Today, Jordan and Tyson discuss the right way to create SEO job descriptions.

Play Podcast

Part 3

Recruiting SEOs — Jordan Koene & Tyson Stockton // Previsible

PreVisible Co-Founders, Tyson Stockton and Jordan Koene, guest host SEO Education Week and discuss SEO recruiting. There many different channels you can use to find your next set of SEO talent. Today however, as media evolves, your outreach has to go beyond traditional methods. In this episode, Jordan and Tyson discuss SEO recruitment channels.

Play Podcast

Part 4

Evaluating SEOs candidates — Jordan Koene & Tyson Stockton // Previsible

PreVisible Co-Founders, Tyson Stockton and Jordan Koene, guest host SEO Education Week and discuss SEO recruiting. It's impossible for HR to find the right SEO candidates for your company without providing the right tools for assessment. Furthermore, in today's competitive market, a drawn out interview process could cost you the best candidates. Today, Jordan and Tyson discuss valuing SEO candidates.

Play Podcast

Part 5

SEO onboarding hires — Jordan Koene & Tyson Stockton // Previsible

PreVisible Co-Founders, Tyson Stockton and Jordan Koene, guest host SEO Education Week and discuss SEO recruiting. What you invest in a new hire ultimately dictates their development in a given role. When onboarding new SEOs, the first two weeks are critical to ensuring your new hire not only meets the job description, but exceeds it. Today, Jordan and Tyson discuss onboarding.

Play Podcast