Ecomm Study: Electronics — Patty Johnson // Searchmetrics
Patty Johnson, Senior Content Marketing Manager at Searchmetrics, offers their 2021 eCommerce study findings on electronics. Players in the electronics industry deal with the challenge of distinguishing themselves from their competitors. Those finding success with customers online are serving their informational query needs. Today, Patty takes a look at electronics and eCommerce SEO
About the speaker
Patty Johnson
Searchmetrics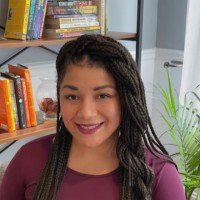 Part 3

Ecomm Study: Electronics — Patty Johnson // Searchmetrics
Show Notes
01:55

What happened in electronics this year

Electronics is still dealing with a supply chain shortage which has driven prices up.Customers are asking a lot of questions before buying. Media companies are dominating this space as well.

03:20

Specific searches for electronics

Because a lot of people are still at home, searches for laptops, phones, and desktops are still on the rise.

04:22

Brands dominating the sector

Traditional brands like Best Buy are doing well. Customers have the convenience of going directly to brands. Theres also the ability to do comparisons before purchasing.

05:25

Why legacy brands are ranking higher

Legacy brands invest in SEO and provide customers with a wealth of information via their blogs and product pages. Customers stay on these sites longer and are more likely to return.

05:58

Other things happening in the electronics industry

Like other industries, search volume is on the rise. It has increased over 100% since 2019.

6:23

Why search volume is increasing

The high number of informational searches indicate that customers are asking a variety of questions before they make any purchases.

7:26

Electronics winners

Media outlets are the ones occupying Googles first page. eCommerce sites are missing out on the top spots because they arent satisfying customer informational queries.
Quotes
"Computers and electronics have a higher price point. So there's lots of information that people need to understand before they're pressing buy." -Patty Johnson, Sr. Content Marketing Manager, Searchmetrics

"With the ability to buy online, more brand focused domains are doing well. Like Lenovo and HP." -Patty Johnson, Sr. Content Marketing Manager, Searchmetrics

"Brands in the top 10 invest more in SEO. They have a wealth of information on their sites. So people stay longer on their sites and are returning visitors." -Patty Johnson, Sr. Content Marketing Manager, Searchmetrics

"Search volume on electronics has grown 119% since 2019." -Patty Johnson, Sr. Content Marketing Manager, Searchmetrics

"Media outlets are producing information first instead of product and product pages. People are looking for this. So theyre the only ones ranking." -Patty Johnson, Sr. Content Marketing Manager, Searchmetrics
Part 3

Ecomm Study: Electronics — Patty Johnson // Searchmetrics
Up Next:
Part 1

Ecomm Study Overview — Patty Johnson // Searchmetrics

Searchmetrics' Senior Content Marketing Manager, Patty Johnson, kicks off the week talking about what's going on in eCommerce SEO. Consumers are engaging in more research before purchasing. If your pages lack the information customers are seeking, they are liable to shop elsewhere. Today, Patty shares an overview of Searchmetrics' 2021 study findings.

Play Podcast

Part 2

Ecomm Study: Apparel — Patty Johnson // Searchmetrics

Patty Johnson, Senior Content Marketing Manager at Searchmetrics, continues to talk about Searchmetrics' eCommerce study findings. Countries are reopening borders and easing lock downs. Plus, winter is coming. People are going to need clothes and they'll be looking for them online. Today, Patty discusses the apparel industry and eCommerce SEO.

Play Podcast

Part 3

Ecomm Study: Electronics — Patty Johnson // Searchmetrics

Patty Johnson, Senior Content Marketing Manager at Searchmetrics, offers their 2021 eCommerce study findings on electronics. Players in the electronics industry deal with the challenge of distinguishing themselves from their competitors. Those finding success with customers online are serving their informational query needs. Today, Patty takes a look at electronics and eCommerce SEO

Part 4

Ecomm Study: Health — Patty Johnson // Searchmetrics

Searchmetrics' Senior Content Marketing Manager, Patty Johnson, looks at health and fitness in eCommerce. People are taking health into their own hands. There's increasing interest in home therapies and overall holistic health. Online health resources are doing a great job of delivering the content consumers desire. Today, Patty covers the increase in health related searches

Play Podcast

Part 5

Ecomm Study: Sporting Goods, Furniture, DYI — Patty Johnson // Searchmetrics

Searchmetrics' Senior Content Marketing Manager, Patty Johnson, shares the findings on other industries increasing in search volume. With more time at home, people are indulging their hobbies. DIY is on the rise and people are searching for online tutorials now more than ever before. Today, Patty discusses the industries meeting the information needs of consumers.

Play Podcast