Ecomm Study: Apparel — Patty Johnson // Searchmetrics
Patty Johnson, Senior Content Marketing Manager at Searchmetrics, continues to talk about Searchmetrics' eCommerce study findings. Countries are reopening borders and easing lock downs. Plus, winter is coming. People are going to need clothes and they'll be looking for them online. Today, Patty discusses the apparel industry and eCommerce SEO.
About the speaker
Patty Johnson
Searchmetrics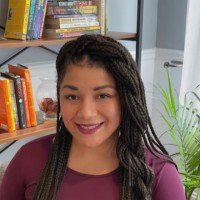 Part 2

Ecomm Study: Apparel — Patty Johnson // Searchmetrics
Show Notes
01:56

eCommerce SEO and apparel

People have more informational queries like size conversion before they purchase a pair of shoes. Crowd sourced information on product pages is very helpful to buyers.

03:18

Apparel and increasing information queries

Impulse purchasing still goes on but its millennials shopping online the most. They are the ones asking more questions about products and leading the trend.

04:24

Changes in the apparel industry

Search volume doubled since 2019. More people are looking for clothing and information about it online.

05:11

Why apparels search volume has increased

People enjoy the freedom online shopping brings. Theres now more flexibility to gather information, look at other options, and do comparisons before buying.

07:16

How search volumes change yearly

Queries change with the times. Now that workplaces are reopening, the searches for pants have gone up.

8:13

Apparel industry winners

Brands like Etsy and Amazon, use a combination of PPCs and organic search to get the most out of the sector.
Quotes
"46.8% of searches are informational." -Patty Johnson, Sr. Content Marketing Manager, Searchmetrics

"Searches are not confined within country border limits." -Patty Johnson, Sr. Content Marketing Manager, Searchmetrics

"Millennials are leading eCommerce purchases. That's why a lot of informational searches are taking place." -Patty Johnson, Sr. Content Marketing Manager, Searchmetrics

"We looked at the terms that fit under the apparel sector. It was about 5,000 at the end of 2019. But it jumped to over 10,000 in 2021." -Patty Johnson, Sr. Content Marketing Manager, Searchmetrics

"There's freedom with online purchasing that you don't get when going to the store physically. You get to leave things in your cart for a bit and come back to them." -Patty Johnson, Sr. Content Marketing Manager, Searchmetrics

"Walmart is second for paid ads, but not organic searchs top 10. Theyre invested in PPC, but not in organic search. They need to be used in conjunction to make a difference." -Patty Johnson, Sr. Content Marketing Manager, Searchmetrics

"What we are seeing in terms of the more traditional brick and mortar stores is the companies that are eCommerce first are doing better." -Patty Johnson, Sr. Content Marketing Manager, Searchmetrics

"Media outlets are producing information first instead of product and product pages. People are looking for this. So theyre the only ones ranking." -Patty Johnson, Sr. Content Marketing Manager, Searchmetrics
Part 2

Ecomm Study: Apparel — Patty Johnson // Searchmetrics